About the Home Services Industry
Get In On the Thriving Industry
Global revenue in the home remodeling industry is predicted to continue to grow and reach $500 billion by 2026. With aging housing inventory in the U.S. – over 50% of American homes being built before 1980, 61% of homeowners are choosing remodeling and renovate over relocate. The demand for our services will only rise. Changing lifestyles trends, current real estate conditions, and the pandemic have all contributed to the burgeoning growth. However, long before COVID-19, the industry has experienced unprecedented growth each year, from first-time Millennial homebuyers doing a greater number of home improvement projects than any other age group to Boomers renovating their homes to comfortably age in place, the need for homeowners to partner with reliable businesses in the home services industry to meet their functionality needs has been increasingly on the rise.
Now the optimal time to open your own franchise business in the thriving home services industry. Home organization product lines have expanded from just closets to whole home organization solutions, including home offices, entertainment centers, laundry rooms, mudrooms, pantries, entryways, craft and hobby rooms, Murphy beds and more.
Consumers are spending money for professionals to manage home improvement projects as opposed to DIY
Custom closet organization systems are a home resale selling point and builders are including them in new home plans.
Home organization systems are perceived as a necessity.
Consumer trends include the need to convert space in the home into office areas, fitness rooms, hobby centers, and to create additional room for adult children and guests.
Blended families and multi-generational households require custom innovative storage solutions to control clutter.
As a franchise owner with The Tailored Closet, you will go beyond the obvious — the custom installations — to impacting people's lives on a deeper level. The end goal is to bring joy to your clients by creating calm out of chaos through solving their existing problems with space. Our whole-home organization expertise in the home services industry is what makes us the best choice for consumers.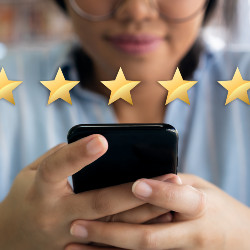 Our Customers Love Us
"We hired The Tailored Closet to design and install custom closets throughout our entire home and also to design a laundry room, pantry and mudroom with lockers. Design ideas were thoughtful and practical. They were very prompt in responses and took feedback to come up with the ideal design for each space. Prices were also very reasonable. Crew was professional, friendly, and did quality work. I could not be happier with the outcome." - Rachael T, Indiana