Franchise Training Sets You Up for Success
The Best in Franchise Training and Support
Our franchise training program, business support, technical support, and our proven business model, has helped hundreds of entrepreneurs become experts in the home organization industry. The vast majority of our franchise owners had no prior experience in the industry or with design and installation. We provide all the franchise training you need. All we require is that you have a good work ethic, a great attitude, and the desire to succeed.
Our franchisee training program provides 3-weeks (1 week virtual and 2 weeks in-person at our Experience Center in Dallas) and includes:
Immersive product knowledge
Financial management, forecasting and planning
All facets of the consultative sales process
Lead generating local area marketing programs
Hands-on labs including design and installation
And how to use our CRM system and 3D design software
But it doesn't stop there. You will also receive extended franchise business support from your Regional Operations Manager, ongoing training opportunities, and technology support throughout the life of your business:
Business Support
The mission of our franchise business support team is to help our franchise owners be more successful in their businesses. With more than 60 years of combined industry experience, our Regional Operations Managers know the business model, and how to help you grow your franchise business with our ongoing support that starts immediately after your 3-week initial training.
Guidance on following the business model from day one
"Point of Sale" support from design specialists out of the gate
Help setting business and income goals for the first year
Assistance on how to handle a lead and how to close a sale
Design support on our proprietary 3D software
Assistance with managing and tracking your financials
Extended Training Support
The Tailored Closet franchise system offers some of the most comprehensive training and support programs in the franchise industry. With us, you can expect to receive:
Drawing Board design webinars to improve competency and increase profitability
Marketing webinars to keep you abreast of rapidly moving digital advertising landscape
Webinars to continue your education and increase knowledge
Technology solutions experts on hand to help troubleshoot
Annual Owner's Convention & International Supplier Expo
Home Office Newsletters to keep you in-the-know!
Technology Support
When it comes to technology, our philosophy is that it is the foundation of quality, service, and delivery The Tailored Closet brand is built on. Our tech support team provides ongoing expertise to help you run your business more efficiently and effectively. You don't have to figure it all out on your own; you have a support team of experts behind you.
Like all other facets of our franchise model, we continue to find ways to advance our technology offerings for our owners. The ways in which consumers go to market are constantly changing, and we are creating new channels in ways to meet their needs. We strive to make sure our franchise owners are prepared with the latest tools and support to find success in their local market.
With the technological resources provided by The Tailored Closet, you will quickly learn how to attract, manage, and convert leads to create a seamless business operation using:
Our proprietary 3D design software
Our Customer Relationship Management System
Your local franchise website pages
The Tailored Closet national social media pages
Access to 12 hour daily tech support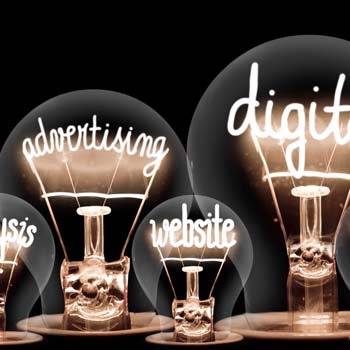 Franchise Marketing Support
When you join The Tailored Closet as a franchise business owner, you will also receive the best franchise marketing support in the industry. The Tailored Closet is part of the Home Franchise Concepts family of brands with 30 years of experience in the home services industry.
Our tried-and-true marketing programs have helped hundreds of entrepreneurs like you succeed in the home organization industry. Learn more about our national and local area marketing programs and franchise support.
Explore Our Marketing Support
Become a Franchise Owner In One Of The Hottest Industries Today.