It's Time to Take the Next Steps
Become a Franchise Owner In One Of The Hottest Industries Today.
Own Your Own Business in a Thriving Industry
At The Tailored Closet, we believe people invest their time, talents and resources where they see value. Our vision is to create that value for every single one of our franchise owners so that they can achieve financial independence. We've built a franchise system designed to help you thrive. Take advantage of the superior training, unwavering support, and effective leadership tools we offer with our business model.
Our ideal franchise owner should have an entrepreneurial spirit and a passion for providing excellent customer service. If you are collaborative and interesting in learning the ropes of running a successful home organization franchise business, request more information by completing the form on this page. You will then have a chance to further explore the opportunity by speaking directly to a Tailored Closet Franchise Consultant who will walk you through the process.
With the multi-billion dollar home organization industry experiencing exponential growth year after year, there's never been a better time own a Tailored Closet franchise. We look forward to exploring the opportunity with you.
Start Your Future As A Business Owner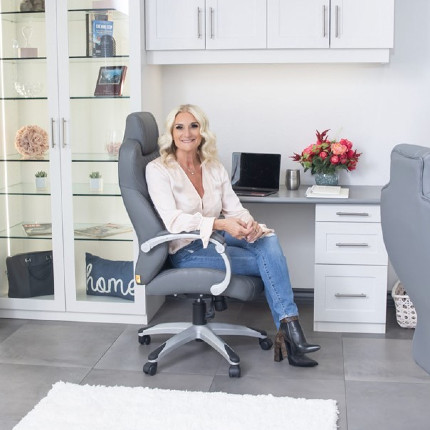 We like being a small business and appreciate the support of a much larger organization. The Tailored Closet has a professional team of experienced individuals that specialize in marketing, sales, and operations. Their goal is to help us become the most successful business we can be.

- Jackie Poehlman, The Tailored Closet of Greater Orange County, CA