Can't Wait To Be Your Own Boss? Let's Talk
Own Your Own Home Organization Franchise Business.
Now is the Time to Thrive
At The Tailored Closet, we've dedicated our time, talents, and resources to create value for every single one of our franchise owners. We want our The Tailored Closet franchisees to achieve financial independence and lead a more satisfying life.
The Tailored Closet franchisees have lucrative earning potential, a flexible work schedule, and greater overall career security. We've laid all the groundwork. Take advantage of the superior training, unwavering support, and effective leadership tools we offer with our business model. All we ask is that you have a passion for providing excellent customer service, and the desire of learning how to run a successful home organization franchise business.
Your Future Wont Wait - Inquire Now!
Connect with a Tailored Closet franchise advisor today. With the home organization industry experiencing exponential growth year after year, there's never been a better time own a The Tailored Closet franchise. We look forward to exploring the opportunity with you.
Start Your Future As A Business Owner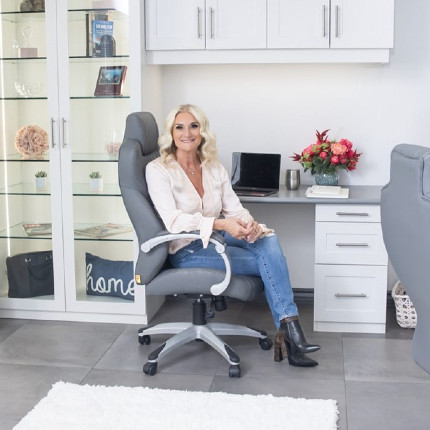 We like being a small business and appreciate the support of a much larger organization. The Tailored Closet has a professional team of experienced individuals that specialize in marketing, sales, and operations. Their goal is to help us become the most successful business we can be.

- Jackie Poehlman, The Tailored Closet of Greater Orange County, CA