Check out One of the Best Low-Cost Franchise Opportunities
Own Your Own Home Organization Franchise Business.
Financial Information
Franchise Cost Requirements
We breakdown the numbers below. See how we're one of the leading low-cost business opportunities in the home improvement space.
$74,950 Initial Fees
$80,270 Working Capital Required†
________________________________________
$155,220 Total Investment
-$44,000 In-House Financing Available†
_________________________________________
$111,220 Total Cash Required

†Refer to the 2023 Franchise Disclosure Document for details
Estimated Franchise Costs
To open a The Tailored Closet franchise location, we require franchisees to pay $74,950 in initial franchise fees. After the initial fees are paid, franchise partners need $80,270 in working capital to maintain their location for the first few months. With up to $44,000 of in-house financing available at The Tailored Closet, franchisees may only need to pay a total of $111,220 to open their franchise location.
The Tailored Closet can also offer appealing ways for you to finance your franchise business using your 401(k). This can be an attractive option to consider, as there are no penalties, no taxes, and no loans to pay off! Ask your franchise advisor for details.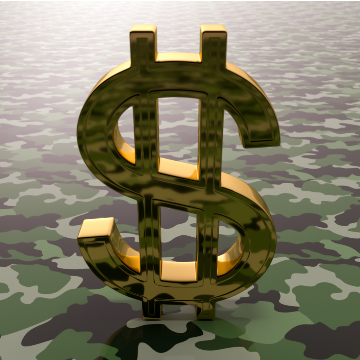 Discount Available to Qualified Veterans
We want to help you secure your financial future. As a thank you for your service, The Tailored Closet offers a 15% discount off the purchase price of a franchise location to qualified franchise candidates. Ask for details.
Learn More