25 Reasons To Buy A Tailored Closet Franchise Business
Have you ever dreamed of starting a business and being your own boss? Maybe you've even considered buying a franchise, but then got bogged down in all the research, questions, and comparisons. We're going to cut to the chase with these 25 excellent reasons to choose The Tailored Closet franchise opportunity that can completely change your world and financial future by becoming an independent franchise business owner.
1: The Tailored Closet is supported by a solid, international franchise company, Home Franchise Concepts (HFC), with over 25 years of turning out successful franchise owners in the U.S. and Canada, and home to four franchise brands: The Tailored Closet, PremierGarage® Budget Blinds®, Concrete Craft®, and AdvantaClean®.
2: You'll be working in the ever-expanding billion-dollar home improvement/home services industry.
3: You don't have to know a thing about home organization, our comprehensive training covers every aspect of running a business, including design, installation, and best business practices, with ongoing training and support teams for every aspect of growing your business.
4: Target markets are clearly defined for both residential and commercial, providing two very strong revenue streams to grow your business.
5: In-demand and on-trend home storage and organization products and services are already identified.
6: Low initial fees and low overhead; run your business from home or set up a showroom.
7: Control your own schedule; work the days and hours you choose.
8: Build a team of hand-picked employees or work with your spouse and other family members.
9: Grow your business as big as you want with multiple salespeople, designers, and installation crews, including owning multiple territories.
10: You determine how much money you make; flat marketing and royalty fees let you keep more of what you earn.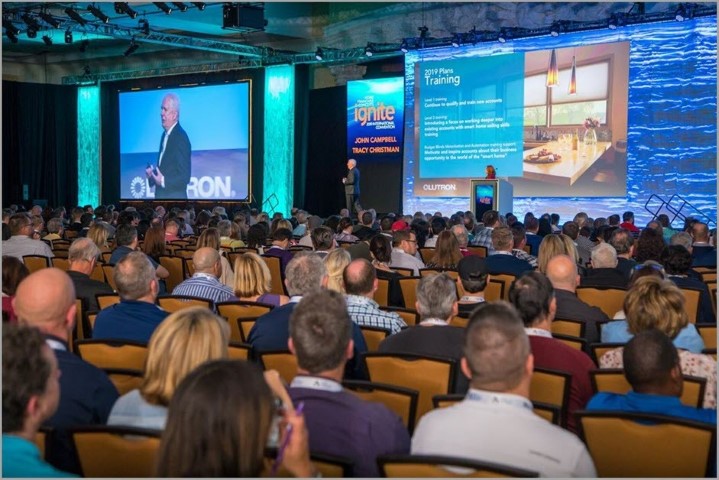 Training is ongoing, including world-class training and networking at the annual convention every year
11: Do the part you love, like design and selling, and hire installers and office admin, or run the business end yourself and oversee sales and installation teams.
12: Your customers are homeowners and business owners who want expert advice, high-quality products, and superior customer service.
13: Network with local realtors and home builders for new homeowner leads.
14: Master the art of designing in-home solutions for closets, pantries, laundry rooms, craft and hobby rooms, entryways and more.
15: Every project is "made to measure" for each customer's unique space and storage needs.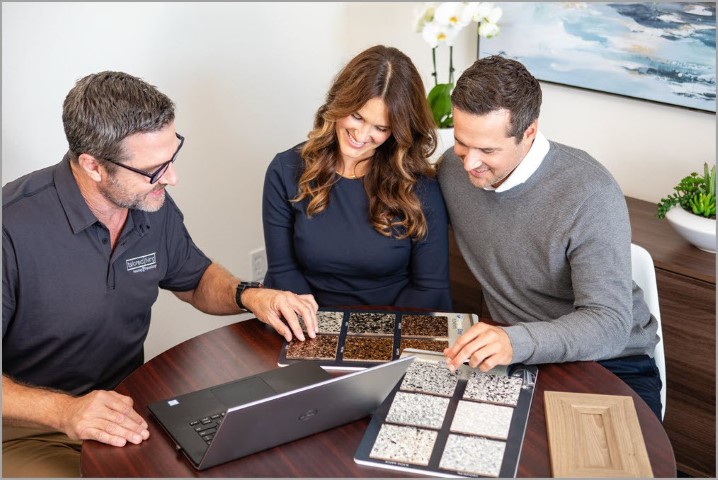 In-home consultations offer the ultimate in customer convenience
16: Cutting-edge technologies let you work smarter, not harder, like our proprietary 3D design software that takes the guesswork out of designing by creating a three-dimensional image of what space will look like, helping clients say yes faster.
17: A Home Office Marketing Team helps with local web pages and social media, including Facebook, Pinterest, YouTube, Google My Business, and Twitter.
18: HFC Home Office runs national campaigns with 24/7 lead-generating communications.
19: Local area marketing materials let you personalize your message for your community.
20: Home Office-approved vendors cover all your day-to-day office needs, many offerings discounted services due to the size and strength of HFC.
21: A Vendor Alliance with top manufacturers ensures high-quality products at the best prices to make your business highly competitive in the marketplace.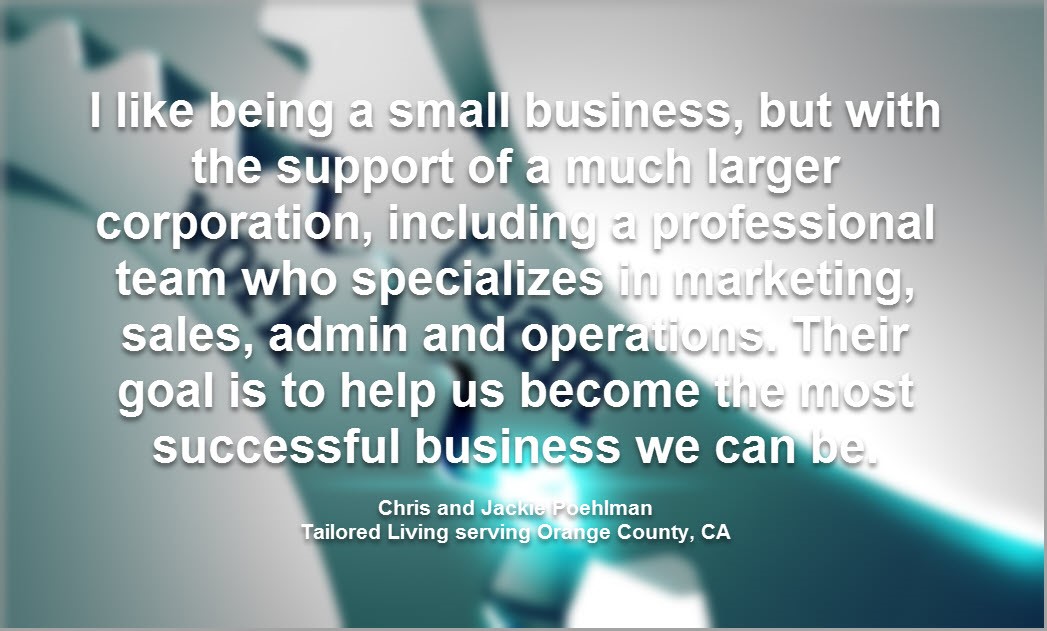 Join a The Tailored Closet franchise system (formerly Tailoed Living) dedicated to your success and structured for all the support you'll ever need
22: As a local small business owner, become the expert in your community, the one-stop shop for whole-home organization so your customers can work with you for all their home or business needs.
23: Win awards trips to exotic places from vendors for achieving qualifying levels of sales.
24: Attend home shows and contribute to local design home projects to build brand awareness.
25: No more feeling like you're in a work rut. Every day brings new consultations, new people, and new challenges to keep you energized and excited!
Are you ready for the move to business ownership?
If these 25 reasons have piqued your interest and you want to know more, call 1-800-420-5374 today or go to The Tailored Closet Franchise Opportunity or Home Franchise Concepts.com to connect with a franchise advisor who can answer all your questions and help you on the path to discovery. If you're a Veteran, check out The Tailored Closet discount for qualified Veterans who want to become franchise business owners.