3 Reasons to Start a Handyman Franchise in 2022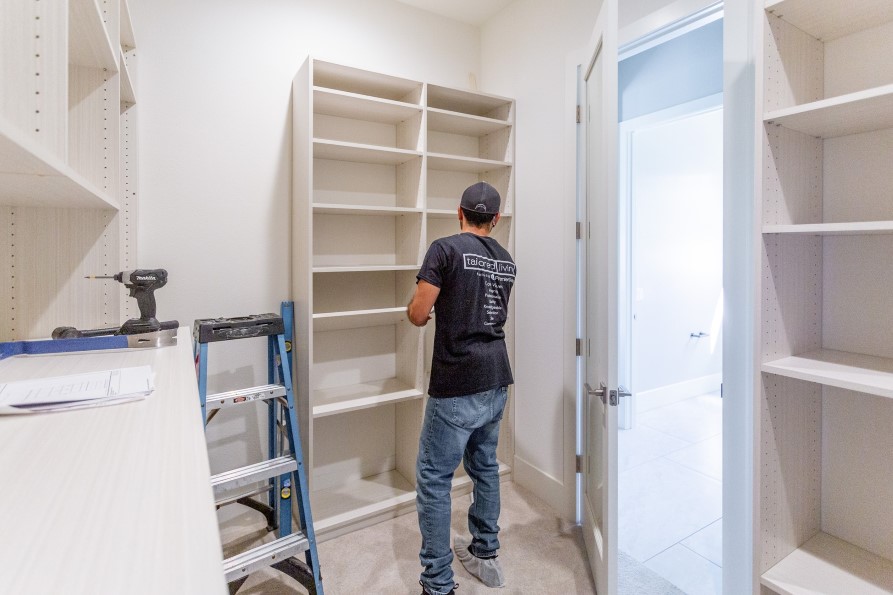 Ready to take your handyman skills to the next level? Owning a handyman business is a surprisingly lucrative opportunity, even if you don't have the skills. Considering the state of the home improvement industry, handyman franchises are a great investment. And owning The Tailored Closet whole home organization franchise is an even greater opportunity. Here are three reasons why.
The home improvement industry is booming
You might look at The Tailored Closet franchise opportunity and wonder whether our services are a want rather than a need. But just look at the home improvement spending: It's increasing by double-digit percentages yearly.
According to home projects website Angi, home improvement spending was up 20% year-over-year in 2021, rising to an average annual spend of $15,680. In addition, the percentage of households that shifted their commuting budgets into home improvement projects increased from 33% in 2020 to 40% in 2021.
Since many homeowners can't go out and buy a new house to meet their changing needs, they have to get organized. Organization solutions like those offered by The Tailored Closet become very important. And as for whether demand will continue to rise, it's important to understand that the closet sector in home improvement is one of the fastest-growing segments of the industry.
Being your own boss
This should be an easy selling point. Being your own boss means you get to set your own hours, create your ideal work environment and do work that's fulfilling. You'll work hard in your own business, but the wealth you create will be your own.
A lot of autonomy comes with running your own business, even if you're doing so within a franchise structure. In many ways that's the best of both worlds: You'll have a proven structure to follow, but you'll be the one making the decisions. You're more likely to be motivated and your morale will likely be better, too.
Handyman franchises can be profitable
Think low overhead. No expensive storefronts needed. Demand is a constant. And with a proven franchise brand, you'll gain the advantage of name recognition as well as proven systems and a team of experts to help you grow your business. You don't even have to know how to swing a hammer. The Tailored Closet is more than a handyman franchise, it's about design and installation of custom storage solutions, providing more specialized services than handyman franchises can, we're more of a management-focused model. We have software that teaches you our design basics very quickly. Most of our franchisees start their businesses with one or two installers so they don't have to do any of the actual handyman work if they don't want to. They can add more as their business grows.
Growth is a real possibility with handyman franchises, but even more so if your franchise has a particular niche, like whole home organization solutions, that some handyman franchises can't provide. More and more people are staying in their homes these days and choosing to improve the property rather than moving elsewhere. Housing inventory shortages play a big factor in that.
Consider The Tailored Closet franchise opportunity
Whether you're a handyman with a project management or business background or a sales and entrepreneurial-minded individual, The Tailored Closet may be better than the handyman franchise options out there because we're so much more than that.
We focus on organizing homes and businesses to be more harmonious through custom storage solutions for closets, pantries, offices, laundry rooms, and more, including Murphy beds.
If you are handy, you can start small and be involved in every aspect of marketing, sales, design and installation. As your business grows, you can add more installers and salespeople and take on more of a managerial role. The Tailored Closet affords you opportunities that a simple handyman franchise won't, thanks to our mission to provide consumers with whole home organization solutions from just one company. We provide services to businesses as well, expanding your income streams.
To learn more about our franchise offering, fill out this form. One of our franchise representatives will be in touch.