4 Business Ideas for Couples and How to Be Successful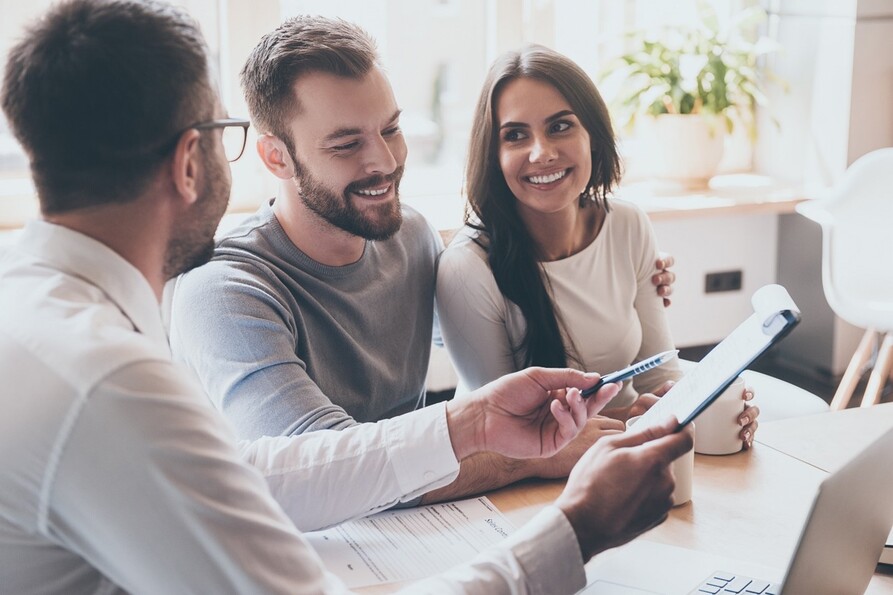 You and your significant other have always dreamed of starting a business together, but you're not sure where to start. Don't worry, we've got you covered. Here are four business ideas for couples that are sure to get your entrepreneurial juices flowing.
Catering or Personal Chef Services. If you and your spouse both love to cook and entertain, catering or personal chef services could be the perfect business for you. You can cater events like weddings, corporate events, and private parties, or offer personal chef services for busy individuals or families. The beauty of this business is that you can scale it to fit your needs and schedule. Plus, it's a great way to share your passion for food with others.
Home Organization. If you and your spouse have a passion for home improvement and design, a home organization business could be the perfect fit. With a franchise like The Tailored Closet, you won't need any industry experience. If you can operate a laptop, we'll provide you with the tools, technology and ongoing support you need to build a successful whole-home organization franchise.
Online Store. E-commerce is a booming industry, and starting an online store is a great business idea for couples. You can sell a range of products, from handmade items to vintage finds to niche products. You can run an online store from anywhere, which means you can accommodate a hectic family schedule or even travel the world together while you work.
Consulting or Coaching Services. If you and your spouse have expertise in a particular area, such as business, coaching, or health and wellness, you could start a consulting or coaching business. You can offer one-on-one coaching or consulting services or develop group programs or workshops. This business is perfect for couples who are passionate about helping others and have a wealth of knowledge and experience to share.
Is it a good idea to start a business with your spouse?
Starting a business with your spouse can be a rewarding experience, but it's not without its challenges. Can you work with your significant other? Is franchising the right career choice for you both? It's important to have clear communication and set clear boundaries between your personal and professional lives. It's also a good idea to establish roles and responsibilities within the business, so there's no confusion about who is responsible for what.
That being said, starting a business with your spouse can also bring you closer together and provide a sense of accomplishment and purpose. Of course, every couple is different, so it's up to you and your spouse to decide if starting a business together is the right choice for you.
What are some tips for success in a couple's business partnership?
Communicate openly and honestly: Clear communication is key to any successful partnership, and it's especially important when starting a business together. Make sure you discuss your goals, expectations, and any potential challenges ahead of time.
Set boundaries: It's important to set clear boundaries between your personal and professional lives. This can help prevent burnout and ensure that you have time for each other outside of the business.
Establish roles and responsibilities: Clearly define roles and responsibilities within the business to ensure that everything runs smoothly. This can help prevent misunderstandings and conflicts.
Seek professional help: Don't be afraid to seek help from a business coach or mentor. They can provide valuable guidance and support as you navigate the challenges of starting and running a business together.
Starting a business with your spouse can be a rewarding and fulfilling experience. Remember, It's not just identifying the right business ideas for couples; it's also about figuring out a way to strike a balance in your relationship as well as in your professional life. When you find the right business and figure out the best way to work together, you can build up both your business and your relationship.
Franchise with The Tailored Closet
When it comes to business ideas for couples, there are really no limits. The Tailored Closet is an affordable management-based franchise system in which you and your significant other can hire skilled laborers and salespeople. You don't need industry experience and you'll never have to pick up a drill.
What you'll get for your startup costs of $185,220-$298,675 is a turnkey business model backed by decades of franchising experience as part of the Home Franchise Concepts family of brands. We'll show you how to launch and operate your own whole-home organization solutions business. We'll offer you top-notch training and support. And you and your SO will get the business and the life you've always dreamed of. Find out more today by submitting this form. We look forward to hearing from you!