Closet and Storage Concepts Franchise vs. the Competition: Costs, Support, and More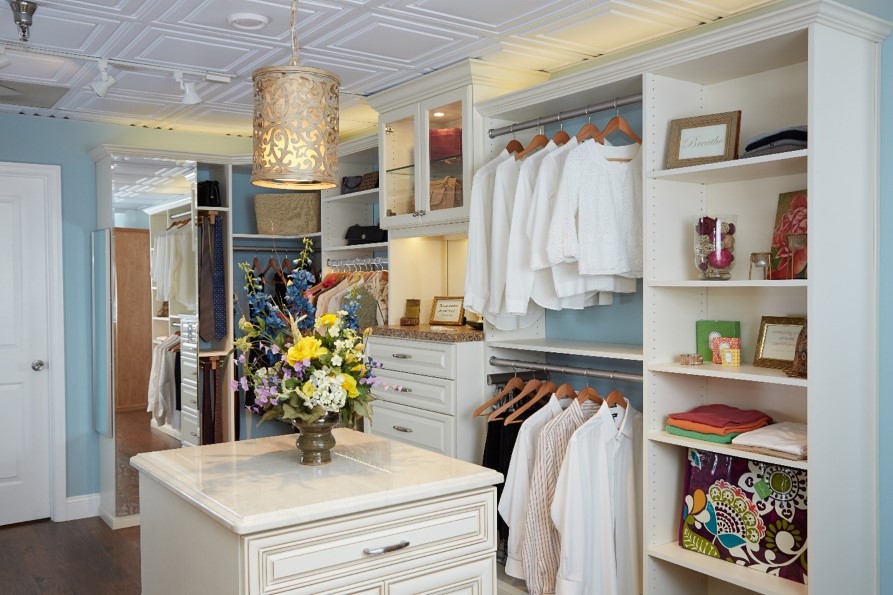 Compare your options in closet organization franchises. See how Closet and Storage Concepts franchise stacks up to The Tailored Closet below:
| | | |
| --- | --- | --- |
| | Closet and Storage Concepts* | The Tailored Closet† |
| Startup costs | $101,900 - $499,900 | $185,220 - $298,675 |
| Franchise fee | $39,500 - $44,500 | $19,950 |
| Minimum net worth | $100,000 | $350,000 |
| Minimum liquidity | $50,000 | $141,220 |
| No. of units | 39 | 191 |
| Franchising since | 2000 | 2006 |
†Refer to the Franchise Disclosure Document for details
*SOURCE: Entrepreneur magazine
Is Closet and Storage Concepts a Good Franchise Investment?
You may be considering investing in a Closet and Storage Concepts franchise. But is it really a good investment?
First, it's important to understand the business model. Closet and Storage Concepts specializes in custom storage solutions for residential and commercial clients. This includes designing, manufacturing, and installing custom closets, garages, pantries, and more.
One potential benefit of investing in a Closet and Storage Concepts business is the strong demand for these services. With the trend towards minimalism and organizing, many people are willing to pay for custom storage solutions to declutter their homes and offices.
Additionally, Closet and Storage Concepts has a proven track record of success. Founded in 1987 and franchising since 2000, the company has nearly 40 franchises nationwide.
However, it's important to carefully consider the costs associated with franchising. In addition to the initial franchise fee, you'll also need to invest in equipment, inventory, and marketing. It's important to thoroughly review the Franchise Disclosure Document and do your due diligence to ensure that you fully understand the costs and potential risks involved.
How Does it Compare to The Tailored Closet?
While you can see that startup costs are capped at a lower range for The Tailored Closet, you'll see a few other discrepancies in the numbers. Our franchise fee is lower, but our minimum net worth and liquidity requirements are higher. We set those based on our track record of success with our franchisees since 2006. But sometimes, it's important to consider more than just the sheer numbers-to-numbers comparison.
When you franchise with The Tailored Closet, you'll be part of the Home Franchise Concepts family of brands. That means not only do you get the expertise built into The Tailored Closet, but you'll also benefit from Home Franchise Concepts' 30+ years of franchising experience. And you'll be able to buy the rights to your own protected territory as one of over 200 locations of The Tailored Closet across North America.
In addition, you only need 3-5 employees to help you run The Tailored Closet. Per the business model of a Closet and Storage Concepts franchise, you'll need 10-12 employees for that business.
Our company specializes in creating high-quality storage and organization solutions. We offer a range of services, including measuring, design, and installation, to help our clients transform various spaces in their homes, such as closets, home offices, entryways, mudrooms, and pantries. Each of our solutions is tailored to meet the specific needs of our clients.
Why Franchise with The Tailored Closet
At The Tailored Closet, we offer a variety of income-generating services by creating custom organization solutions for both residential and commercial properties. Our aim is to help our clients streamline and optimize the use of their space, whether it's in their bonus room, basement or even with the addition of a wall bed. Our goal is to provide comprehensive solutions for the entire home or a local business.
To learn more about The Tailored Closet, just fill out this form on our website today and a franchise advisor will get back to you.