Closet Organizer Business: Getting Started and What to Expect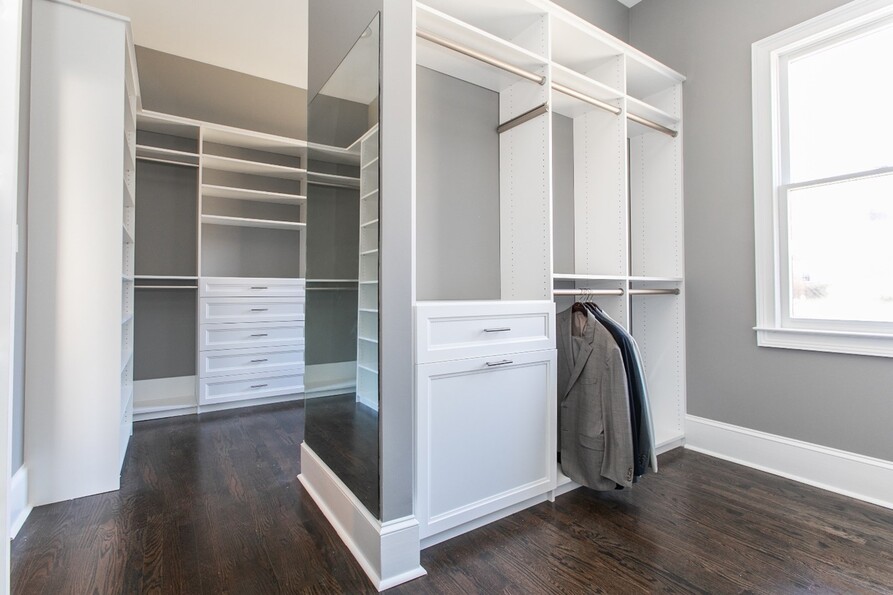 If you've been thinking about starting a closet organizer business, you may already know it can be a smart investment for someone who's organized, detail-oriented, and has a passion for helping others declutter their lives. Here's what you can expect when starting a home organizing business.
How do I start a home organizing business?
The first step in starting a closet organizer business is to determine what services you want to offer. Some options might include organizing closets, pantries, garages, and home offices. You'll also need to decide whether you want to work with residential or commercial clients.
Next, you'll need to create a business plan. This will help you define your target market, set financial goals, and outline your marketing strategy. You'll also need to consider the costs of starting your business, such as purchasing supplies, creating a website, and marketing your services.
It's a good idea to get certified as a professional organizer. This will give you credibility and demonstrate to potential clients that you are serious about your business. You can get certified through the National Association of Productivity and Organizing Professionals (NAPO) or the Institute for Challenging Disorganization (ICD).
What are the daily responsibilities of owning this type of business?
Your daily responsibilities will vary depending on your clients' needs. You may spend some days working with clients in their homes to declutter and organize their spaces, while other days may be spent working on administrative tasks such as invoicing, scheduling appointments, and marketing your services. If you join a franchise like The Tailored Closet, you can outsource all the physical work to staff if you'd prefer to remain behind the scenes growing your business. On average, our franchisees have 3-5 employees, including sales people, designers, and installers.
Whether you franchise with us or not, you'll also need to be prepared to work with a variety of people, as everyone has their own unique organizing challenges and preferences. Being able to communicate effectively and listen to your clients' needs will be key to your success.
How can I make my business successful?
There are several ways to help your closet organizer business become profitable. One key to success is to continuously market your services and find new clients. You can do this through social media, networking events, and by building relationships with local businesses that may refer clients to you. The Tailored Closet provides expert marketing support to our franchisees, including help with national and regional media, SEO and email marketing.
Another way to grow your business is to diversify your services. In addition to organizing closets, you could offer services such as downsizing, moving assistance, and home staging, for instance. This will allow you to appeal to a wider range of clients and increase your income potential.
The Tailored Closet franchises have multiple streams of income by offering home organization product lines including closets, home offices, Murphy beds, entryways, mudrooms, pantries, and more.
Is a franchise a better option?
Starting a home organizing business from scratch can be challenging, and for some people, purchasing a franchise may be a more appealing option. Franchises come with the benefit of established brand recognition and a proven business model, which can make it easier to get your business off the ground.
However, it's important to keep in mind that purchasing a franchise means you'll be required to make a minimum investment and follow the franchise's rules and guidelines. You'll also need to pay ongoing royalties to the franchise. On the positive side, you'll gain the support and expertise from your franchisor, and royalties will help pay for marketing.
Overall, starting a closet organizer business can be a rewarding and lucrative venture for someone who is organized, detail-oriented, and has a passion for helping others. By carefully planning and marketing your services, you can build a successful business.
Join The Tailored Closet Franchise
The Tailored Closet offers an experienced bench of leadership to help guide you toward successful ownership of your own closet organizer business – and so much more. We're part of the Home Franchise Concepts family of brands, so you'll have the backing of an organization with several home services franchise brands and three decades of experience. Learn more today.