Clutter Busters Franchise vs. The Tailored Closet Which Is Best for You?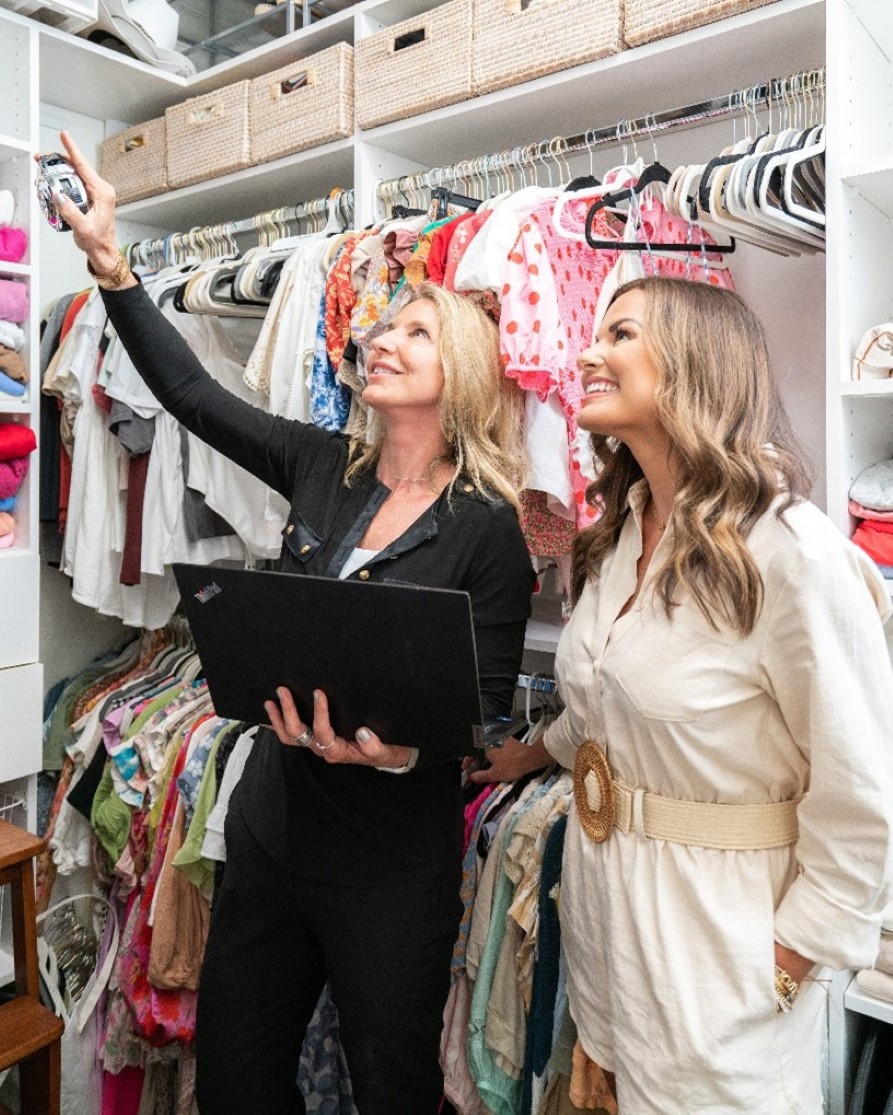 Thinking about investing in a Clutter Busters franchise? Learn more about how it compares to The Tailored Closet franchise so you can choose the best investment opportunity for you.
DOES CLUTTER BUSTERS EVEN FRANCHISE?
As their name suggests, Clutter Busters was founded in 2002 as a professional service provider for consumers seeking a full range of organization, clutter, and clean-up solutions who don't have the time or energy to manage the tasks on their own. They specialize in small, medium, and large or difficult jobs, covering everything from closet reorganization to full home or office revamps. The goal of Clutter Busters is to take the stress and strain out of what can often prove to be an overwhelming task. Depending on the job, Clutter Busters will send one organizer or a larger team, and they work to address the needs of any given situation efficiently.
If you were set on opening a Clutter Busters franchise, unfortunately you are out of luck. While their franchising opportunities started in 2005, they have since ceased. Currently, the brand offers a licensing program that can help train you in the ways of their company and support your own personal organizational business endeavors, but it's important that you understand the distinctions between the types of business arrangements before proceeding.
FRANCHISING vs. LICENSING
In the simplest terms, franchising operates more like a relationship (between franchisor and franchisee) while licensing is a more limited business arrangement in which a specific party is granted rights to use the trademarks, products, or proprietary intellectual property of a brand, and nothing more. To use the registered materials, the licensee pays the licensor an agreed-upon royalty fee.
With franchising, the franchisee also gains access to the franchisor's proprietary materials, business model, branding, etc., but also enjoys the benefit of an ongoing partnership that provides training, advertising support, a network of fellow franchisees, and more. Franchises are regulated under the FTC's Franchise Rule and must comply with federal laws. That includes giving prospective franchisees access to their full Franchise Disclosure Document (FDD) which outlines costs, a limited track record of the brand's financials, and what is to be expected upon entering into contract with the franchisor.
Another difference between the two business arrangements is the level of control a seller can exert over the buyer. Franchisors typically outline specific guidelines for how the franchisee is to operate and market the business, which products or services to use, where it can be located, etc. Licensors, on the other hand, have very little control over a licensee once the deal is done. They can make stipulations about how certain trademarks should be used, but they have zero control over how a license-holder runs their business otherwise.
Licensing may appear on the surface like an easier, less expensive alternative to franchising, but that doesn't consider the bigger picture. Franchising is a much more intricate, involved relationship than a licensing arrangement, but for entrepreneurs seeking any kind of support, mentoring and involvement beyond the level of proprietary usage, it's generally the better option.
FIND YOUR FRANCHISING SOLUTION WITH THE TAILORED CLOSET
Better than a Clutter Busters business, since 2006, The Tailored Closet is the largest whole home organization franchise in North America. The Tailored Closet franchise owners are more than just "clutter busters" – they work with homeowners to understand their needs and style preferences to design and create custom organizational solutions for their entire home. If you are looking to be an ambitious business owner in the recession-resistant home services industry, The Tailored Closet may be the right franchise fit for you. with nearly 200 franchise territories across the U.S. and Canada, stellar customer approval ratings, and a consortium of home service brands under our parent company, Home Franchise Concepts, The Tailored Closet is the perfect example of a franchise done right.
To learn more about franchising opportunities in your area, get started today.