Construction Management Career Path: Steps to Becoming a Business Owner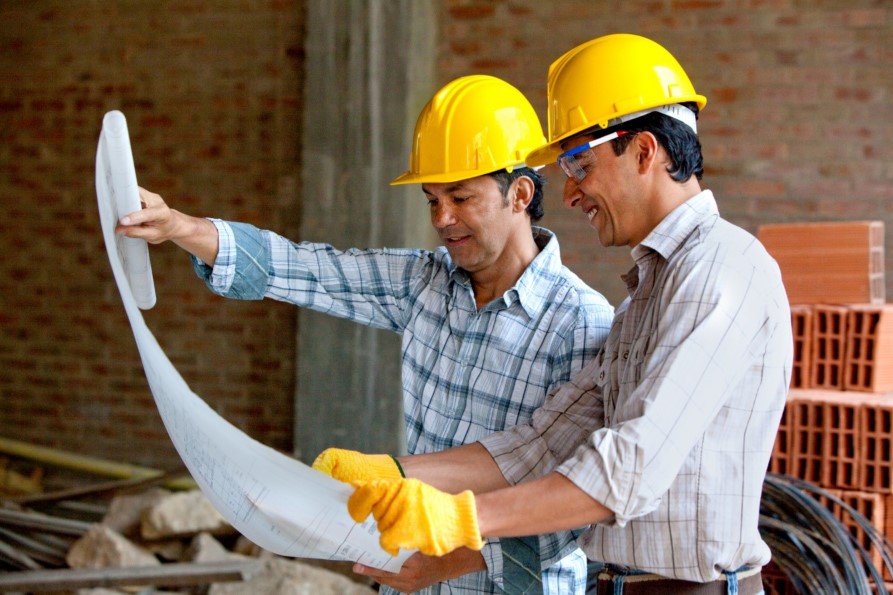 If you've been following the construction management career path and want to kick off your steel-toed boots and enjoy the comfort of a desk job, explore a new path. Consider using your skills and experience to pursue entrepreneurship by launching a home services franchise.
President Biden's Bipartisan Infrastructure Law is causing an uptick in the number of projects for construction workers. To improve the nation's infrastructure, the $1 trillion spending bill is enabling the repair of bridges, tunnels, roads, and airports across the country. Repairs are already underway on 690,000 miles of roads and 4,600 bridges, according to the White House. As the millennial generation becomes homeowners, residential construction is also helping propel the construction industry, which was valued at $2.1 trillion in 2022.
Yet following a construction management career path can be tough. It's physically demanding and subject to seasonality. There's the potential for on-the-job injury, and once a project is completed, there's a chance you may face periods of unemployment until securing a new assignment. Lack of job stability can cause financial uncertainty, and meeting tight deadlines can be stressful.
Hang Up Your Tool Belt
After working in the construction industry or carpentry, you may be ready for a new opportunity. Find out how your skills align with owning a home services franchise and hang up your tool belt for good. Franchising allows you to be your own boss and control your financial future with a proven brand and ongoing support.
Similar to construction, the home services industry is booming. It saw a jump in business following the pandemic outbreak. While people were staying home to stay safe, many homeowners tackled home improvement projects they had put on the back burner. Saving money on entertainment and dining bolstered savings and enabled people to reinvest in their homes. Working remotely forced many to reimagine their homes to create multifunctional spaces.
As the impact of the pandemic wanes, the home services industry continues to thrive. High-interest rates and tight real estate markets are prompting people to remodel rather than purchase a new home. Dual-income homeowners and busy families are turning to professionals to alleviate some of the burdens of household tasks and projects.
Become a Franchise Owner with The Tailored Closet
The Tailored Closet helps harried homeowners reclaim control of their spaces by offering closet storage solutions and home organization systems. Our franchise owners do not wield hammers or wear hard hats. You'll focus on building your business and outsource the installation tasks to your employees. As a franchisee, you'll manage the financial aspects of the business, implement effective sales and marketing strategies, and identify opportunities for business growth and expansion.
The initial investment for The Tailored Closet is $155,220. We also offer $44,000 of in-house financing to qualified applicants. To understand whether it's the right opportunity, take a closer look at some of the benefits of taking the steps to own a franchise with us.
Each franchise owner has access to an exclusive territory with a minimum of 100,000 homeowners to drive sales.

To give new business owners time to add customers, we offer a sliding-scale royalty fee.

Our proprietary 3D software and CRM system enable you to run your business smoothly and provide solid customer service.

Our products and services appeal to both residential and business customers, giving you access to multiple revenue streams.

We have the backing of parent company Home Franchise Concepts, an industry leader and the franchisor of nine home services brands.

Set your schedule and tackle business from the comfort of a home office.
Avoid temperamental weather on the construction site and enjoy a temperature-controlled opportunity by opening a home services franchise. Request more info to learn more about The Tailored Closet and connect with one of our franchise advisors.