Corporate Burnout? 5 Signs It's Time to Leave and Consider New Opportunities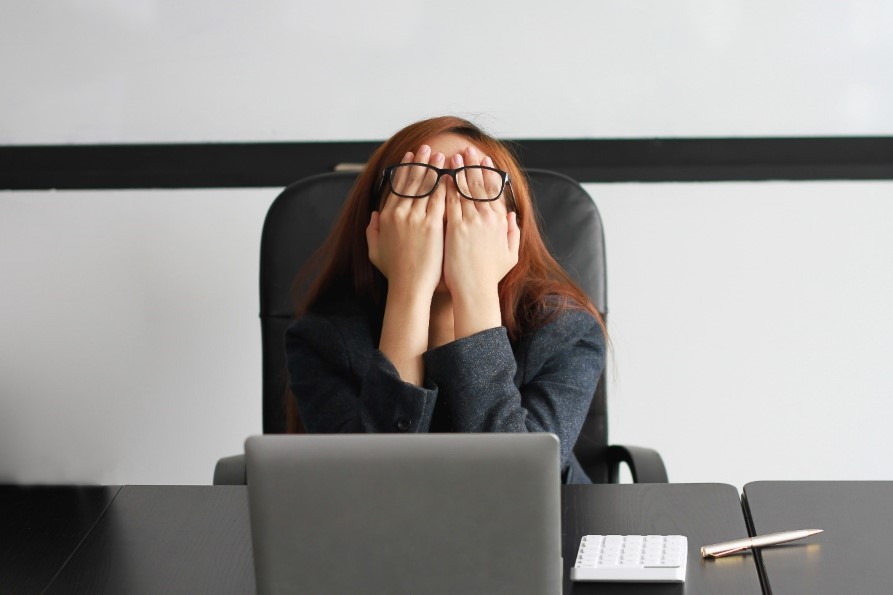 If you're dealing with burnout at work, you may be ready to find something new. Learn some common signs of corporate burnout, and some advice for seeking new opportunities.
Diagnose Corporate Burnout
Lack of job security, stagnant wages, and outsourcing are wreaking havoc in corporate America. Stress and worry are causing incidences of work burnout to increase. Only 33% of people feel like they are thriving at the office and stress is at an all-time high, according to a poll conducted by Gallup. At least 84% of workers feel stress or worry on a daily basis, and lack of engagement is having a negative impact on productivity.
Feeling burnt out at work can be a tough spot to be in, but the good news is that recognizing the signs is the first step towards finding a solution. Here are a few of the hallmarks of some common signs of work burnout.
Constant exhaustion:

Feeling drained, lethargic, and lacking energy all the time, even after a good night's sleep.

Decreased productivity:

Struggling to complete tasks on time, missing deadlines, and having difficulty concentrating.

Loss of interest:

Losing passion for work that used to be fulfilling. People suffering from burnout often feel disengaged and detached from colleagues and projects.

Physical symptoms:

Burnout can cause headaches, stomach problems, or other physical symptoms that are related to stress. Workplace stress results in 120,000 deaths in the U.S. each year, according to the U.S. Occupational Safety and Health Administration.

Negative outlook:

Feeling hopeless and pessimistic about work, with a sense that nothing will change for the better.
Franchising Offers a Cure
If you test positive for job burnout, it's time for a course correction. It's important to take action to find new opportunities that will help you to regain your passion for work and enjoy a better quality of life.
If you lack effective management to help prevent burnout, there is another path. Take charge of your mental well-being and financial future by launching a business. Small businesses are the backbone of the American economy, and Main Street allows you to diversify your portfolio and control your destiny.
Starting a business can be intimidating. If you're looking to pursue entrepreneurship but want the support and guidance of an established brand, franchising provides a solution. As a franchisee, you'll have access to a proven business model, established branding and marketing strategies, and ongoing training and support.
The Tailored Closet: An In-Demand Opportunity
The Tailored Closet is the prescription you need to end workplace defeat. The Tailored Closet is a professional whole home organization company that specializes in designing and installing custom storage solutions for residential and commercial clients. They offer a wide range of services, including custom closet designs and storage systems, including pantries, laundry rooms, craft and hobby rooms, home offices, and more.
Demand for home organization is surging. High real estate costs are prompting many people to turn to home organization to revamp their existing homes. People are getting priced out of the market and need to make their existing homes meet their evolving needs. As many people adopt hybrid work schedules and the number of remote opportunities grows, homeowners need to adapt and create multifunctional spaces in their homes. The average American household completed just over 3 home improvement projects in 2022, and the home organization industry is on track to reach $13.5 billion by 2025.
For an initial investment of $155,220 to $268,675, you'll have access to The Tailored Closet's brand and proprietary systems. You'll have the freedom and flexibility to run your own business while still benefiting from the support and resources we've established over the last 17 years of doing business. Our ideal franchise candidate has an entrepreneurial spirt and management skills and no home organization experience is required.
Reimagine Your Future
If you're feeling battered and bruised from the daily grind of your corporate job, The Tailored Closet can provide a new opportunity in a high-demand industry. Inquire now to learn the next steps to start a home organization business with The Tailored Closet.