Understanding Your Franchise Agreement and Other Franchise Documents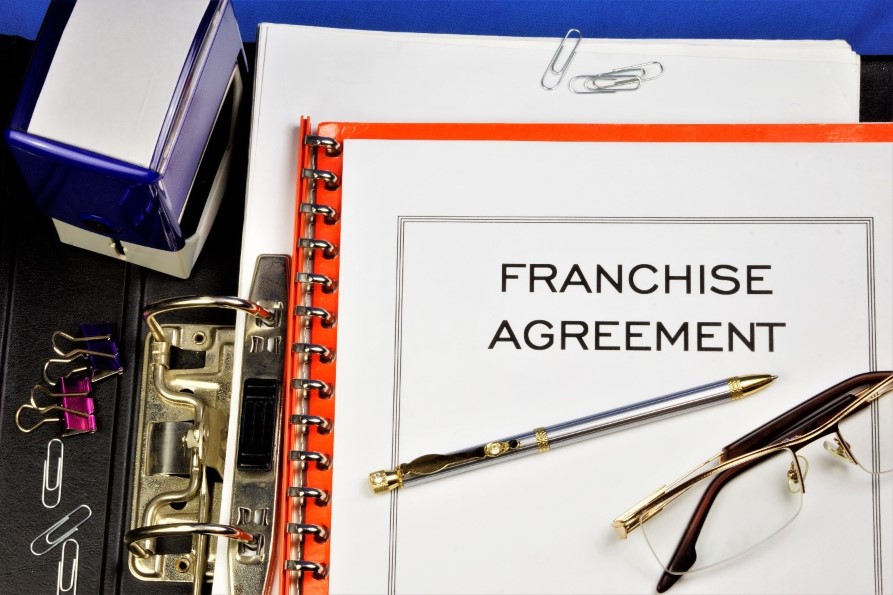 Do you want to build a future with flexibility and autonomy? Franchising can help you write your own success story and achieve work-life balance. Before investing in a franchise, knowing what to expect from important documents like a Franchise Disclosure Document (FDD) and franchise agreement is important.
Juggling work and family can be a challenging proposition. Nearly 42% of the global workforce is burned out and faces on-the-job stress, according to a survey conducted by Future Forum. The rise in remote working is helping people manage their careers and personal responsibilities, but it can make it difficult to unplug. At least 76% of Americans check their work email after hours. If you aspire to set your own schedule and achieve self-sufficiency, franchising allows you to pursue entrepreneurship with training and ongoing support.

Launching a business is a life-changing decision. Franchising offers a playbook for success, but profitability is not guaranteed. Fortunately, the franchise industry will help you become informed before you commit to a brand by providing some important documents. Understanding the franchise paperwork is crucial to making an informed choice. As you begin your entrepreneurial journey, our franchise experts at The Tailored Closet compiled a step-by-step rundown of two key documents to help you get started.
Franchise Disclosure Document
The FDD is a comprehensive document the franchisor must provide to prospective franchisees at least 14 days before they sign a deal. The paperwork contains essential information about the franchise system. Its origins can be traced back to the early 1970s when the Federal Trade Commission took the initiative to regulate franchising practices. The primary goal was to safeguard potential franchisees from falling victim to fraudulent or deceptive business practices.
The FDD typically includes the following sections:


Franchisor's background: This section provides information about the franchisor's origin story, business experience, litigation history, and any bankruptcies. A franchisor's reputation and credibility can give you insights into their track record and how they have treated their franchisees in the past.


Franchise costs: Here, you'll find details about the initial franchise fee, ongoing royalties, advertising fees, and other financial requirements needed to start and operate the franchise successfully. A franchisor with reasonable and transparent costs is more likely to have a sustainable business model.


Franchisee's obligations: This portion lists the responsibilities and obligations of the franchisee, including staff training, operations, and reporting requirements.


Territory: Find clarification on whether you will have an exclusive territory and the terms related to territorial rights. Understanding the territory terms can give insight into future growth potential in your area.


Intellectual property: One of the perks of franchising is you get to open a business with a national platform. Here's all the information you need about the use of trademarks, patents, copyrights, and proprietary information.


Renewal, termination, and transfer: As you research a franchise, it's important to lay out your exit strategy. Do you want to pass the business down to a family member or sell it to plump up your retirement account? This section details the terms and conditions related to renewal, termination, and transfer.


Financial statements: The FDD may include the franchisor's audited financial statements to assess their financial health. A transparent franchisor will be more forthcoming with information, which is crucial in building a trusting relationship.


Contracts: Any agreements you must sign or abide by are included here, such as non-compete clauses.


Earnings claims: If the franchisor makes any claims about potential earnings, they must be included in this section. Evaluating the expected return on investment helps you determine if the franchise opportunity aligns with your financial goals.
Franchise Agreement
The franchise agreement is a legally binding contract between you and the franchisor. It outlines the specific terms and conditions of your relationship. While the FDD provides an overview, this document contains more detailed provisions, such as:
Franchise term: The agreement starts by determining the length of the agreement, including renewal options.


Territory and location: This section maps out the geographical area where you can operate and any restrictions on site selection. Every The Tailored Closet owner is granted a minimum of 75,000 households in their protected territory.


Fees and payments: This section outlines the initial franchise fee, ongoing royalties, advertising fees, and other financial obligations. Investing in our home organization solutions business requires an initial investment of $155,220. We offer $44,000 of in-house financing to qualified candidates to help offset some of the startup costs.


Training and support: Here's where you'll find details about the initial and ongoing training and support provided by the franchisor. We provide three weeks of start-up training, including one week of virtual and two weeks of in-person training at our corporate headquarters in Dallas. As a The Tailored Closet franchisee you'll also receive extended franchise business support from your regional operations manager, ongoing training opportunities, and technology support throughout the life of your business.


Operations manual: This section refers to the manual that contains the standard operating procedures and guidelines for running the franchise.


Advertising and marketing: The agreement provides insights into franchise marketing support. Our digital marketing plan is designed to increase awareness on both a national and local level.
The franchise agreement also defines intellectual property and brand usage, renewal and termination, dispute resolution, non-compete and confidentiality clauses, and transfer of ownership. Approximately 33% of our franchisees have been operating for more than 10 years.
Remember that signing a franchise agreement is a long-term commitment typically ranging between 5 to 20 years, so be sure that the franchise you choose aligns with your goals and values. Pay attention to any red flags, such as excessive litigation history or unfavorable terms. Conduct validation by contacting current and former franchisees listed in the FDD to gather insights and feedback about the franchise opportunity. Keep in mind, you may also want to seek legal and financial advice to ensure you fully comprehend the terms.

"I actually talked to a lot of the franchisees before going to Discover Day. I really had a lot of faith in the people at the home office, and also felt a kind of kinship after talking to the other franchisees," said Dolly Holmes, a The Tailored Closet franchisee in San Antonio.
Learn More About The Tailored Closet
The outlook of the home services industry is strong, and home organization solutions are in demand as people strive to tame clutter. The global home organization product market size is projected to reach $15.9 billion by 2030.

If you want to learn more about achieving financial freedom and work-life balance by owning a home services franchise, inquire now to connect with a franchise expert from our team.