Franchisor-Franchisee Relationship: What Makes a Strong Partnership?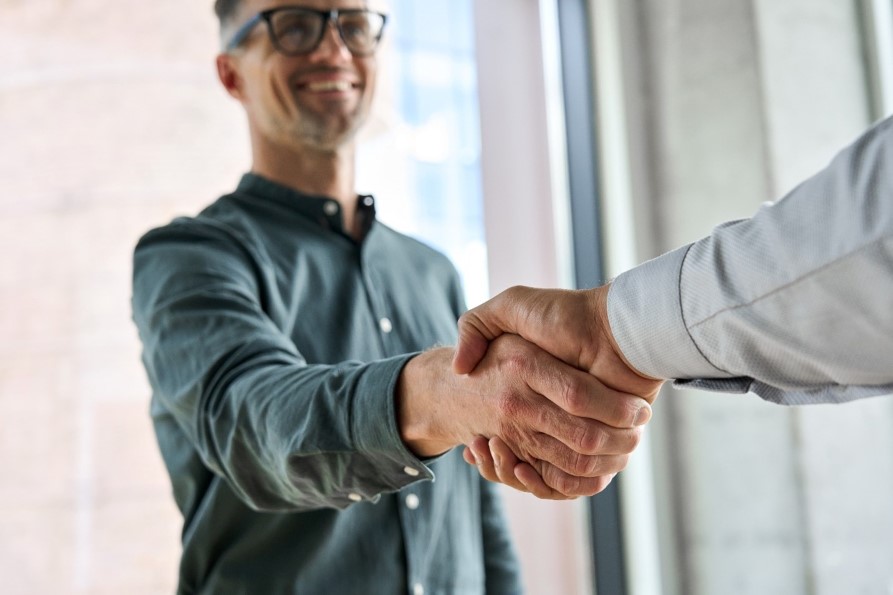 Before purchasing a franchise, it's important to learn about the franchisor. Here are some important factors to consider in your franchisor-franchisee relationship.
As a potential franchisee, you know that the relationship between you and your franchisor is crucial to the success of your business. But what makes this relationship so important, and what can you do to strengthen it? Let's explore the key factors that contribute to a strong franchisor-franchisee relationship and provide some tips on how you can support yourself as a business owner.
What Makes the Relationship Between a Franchisee and Franchisor So Important?
The franchise model is based on a partnership between the franchisor and franchisee. The franchisor provides the brand, systems, and support, while the franchisee operates the business on a day-to-day basis. This collaboration allows both parties to leverage each other's strengths and expertise to grow the business.
A strong relationship with your franchisor is essential because it helps ensure that the franchisee has the resources and support they need to be successful. This includes access to training and ongoing support, as well as guidance on marketing and operations.
In addition, a good relationship can help foster a sense of trust and mutual respect between the franchisor and franchisee. This is important because it helps to create a positive working environment and can lead to better communication and problem-solving when challenges arise.
What Makes a Strong Relationship Between a Franchisor and Franchisee?
So, what exactly goes into a strong franchisor-franchisee relationship? Here are a few key factors to consider:
Clear communication: Good communication is essential for any relationship. It's important for the franchisor to be clear and transparent about their expectations, as well as remaining open and responsive to the needs and concerns of the franchisee.
Mutual respect: As a franchisee, you bring your own skills, experience, and perspective to the table. It's important for the franchisor to recognize and value your contribution, and to treat you with respect and professionalism.
Flexibility: No two franchisees are the same, and it's important for the franchisor to be flexible and open to accommodating the unique needs and challenges of each franchisee.
How Can a Franchisor Support Me as a Business Owner?
As a franchisee, you're investing your time and resources into building a successful business. Here are some ways your franchisor can support you as a business owner:
Marketing support: A franchisor can provide marketing support to help you promote your franchise. This could include things like maintaining your local website, providing you with marketing collateral, sharing best practices for local marketing efforts, and otherwise helping you to get the word out about your business.
Ongoing training and support: As mentioned above, ongoing training and support is crucial for the success of any franchisee. A strong franchisor will provide regular training and support to help you stay up-to-date on industry trends and best practices, as well as to help you overcome any challenges you may be facing.
Access to resources: A franchisor should provide access to resources such as business templates, legal documents, and operational manuals to help you run your business efficiently and effectively.
Networking opportunities: A franchisor can also provide networking opportunities, such as conferences and events, to help you connect with other franchisees and share ideas and best practices.
What Can I Do to Strengthen the Relationship?
As a franchisee, there are a few key things you can do to ensure that you have a strong relationship with your franchisor. These include:
Follow the franchise system: One of the benefits of being a franchisee is that you have access to a proven business model and systems. It's important to follow these systems and adhere to the guidelines set forth by the franchisor. This will help to ensure that you are operating your business in a way that is consistent with the brand and aligned with the franchisor's goals.
Be proactive: As a business owner, it's up to you to take an active role in the success of your franchise. This means being proactive in seeking out support and resources from your franchisor, as well as taking the initiative to address challenges and opportunities as they arise.
Be honest: Not only does your franchisor want to hear from you when things are going well, they also want to hear about your challenges and concerns. Strong franchisors like The Tailored Closet naturally have a strong franchise system already in place, but ideas from those in the trenches are always welcome. You can be a big part of helping to grow and improve your franchise system.
Franchise with The Tailored Closet
The Tailored Closet, a whole-home organization franchise, is part of the Home Franchise Concepts family of brands. That means that not only do our franchisees develop a close relationship with the team at The Tailored Closet, they can also count on backing and support from a brand with 30+ years of franchising experience with a stable of franchise brands including Aussie Pet Mobile, Bath Tune-Up, Budget Blinds, Concrete Craft, Kitchen Tune-Up, PremierGarage, and Two Maids.
Get started on a positive relationship today with The Tailored Closet. Submit this form to learn more about our franchise opportunities in your area.