Home Improvement Franchise: 7 Questions to Ask Before Investing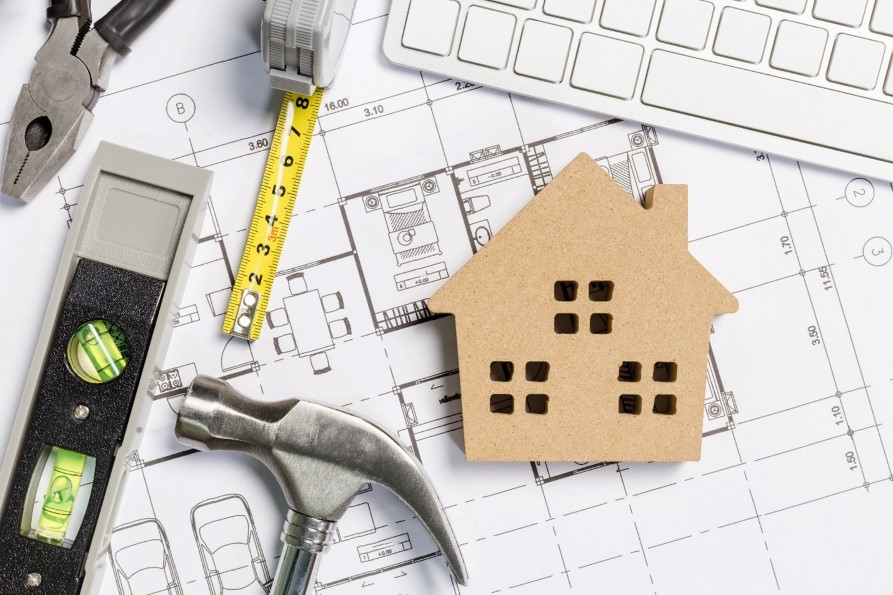 Ready to look into home improvement franchise opportunities? Here are some of the most important questions to ask a potential franchisor during your franchise interview and investigation process.
HOW MUCH IS MY INITIAL INVESTMENT AND WHAT DOES IT COVER?
Like any other industry, the home improvement franchise model you choose will affect the cost of opening your business. The home improvement industry offers a wide range of franchise types that run the gamut of services provided.
Startup costs should include the franchise fee, marketing fees and travel. Depending on the concept, some franchisors require a higher investment than others. For example, a mobile or home-based franchise will cost far less than a concept that requires a brick and mortar location. With The Tailored Closet, your initial franchise fee is $74,950, and you'll need approximately $109,520 in working capital for tools, equipment, marketing and more.
HOW MUCH MONEY CAN I EXPECT TO MAKE?
It's reasonable to assume that a franchise investment should provide a return for both the money and the work invested in the business, so calculations are much more complicated than they would be with a passive investment. And the expected return is likely to be much higher. You want to see your hard work pay off.
One of the best ways to determine a franchise's potential profitability is by analyzing Item 19 of the FDD, which outlines the business' financial performance for the past year as reported by franchisees. Company-owned outlets are also sometimes included. Item 19 is an optional disclosure under the Federal Trade Commission. Keep in mind that a franchisor cannot predict earnings or net profit, since each franchisee is an independent operator and both reporting methods and the types of expenses taken will vary. Speaking with other franchisees is a good way to gain a fuller sense of the kind of return on investment they have experienced in the past.
DO I NEED INDUSTRY EXPERIENCE?
The best franchisors care less about your industry background and more about whether you possess an entrepreneurial spirit, a passion for quality products and customer service, and a willingness to learn.
With The Tailored Closet, our proprietary design software was built to be used by franchise owners from all backgrounds and levels of experience. Most franchise owners start with a professional installer or two to assist with the more physical aspects of the job, but it is ultimately your choice how hands-on you want to become.
WHAT TYPE OF TRAINING AND ONGOING SUPPORT DO YOU PROVIDE?
Since you are looking to buy a proven system, proper training in that system is essential to your success as a franchisee. This includes not only operational training, but also instruction on how to hire and train employees, financial management, and how to attract and retain customers.
The Tailored Closet provides three weeks of startup training, both virtual and hands-on. The Tailored Closet's Franchise Support team harnesses the knowledge and expertise of over 60 years in the home improvement franchise industry. Support for the franchisee begins immediately after the completion of training, including but not limited to design and sales webinars, an annual convention, and regional meetings. Regional Operations Managers are also available to provide you with assistance along the way.
WHAT TERRITORIES ARE AVAILABLE?
Where do you want to open? In your neighborhood? Across town? Generally, connections to the local community are a plus in building a successful business, from knowing your customers to hiring employees. Many franchisors also strongly encourage their franchisees to become involved in their community to build goodwill and brand awareness. Each Tailored Closet franchise territory encompasses at least 75,000 households, defined by zip/postal codes. Most are over 100,000 households. Territories are protected, meaning there is only one Tailored Closet franchise per territory.
WHY SHOULD I CHOOSE FRANCHISING NOW?
There is no doubt that 2020 was a challenging year for many businesses. But the home improvement industry, and franchises in particular, was able to weather the storm better than others. The market for home improvement services continues to grow, with 2021 finding homeowners focusing more on renovation and restoration than relocation. With the increased presence of working from home, housing crises, and a focus toward more intentional living, folks from all ages and backgrounds are making the most of their living spaces by recruiting trusted experts like The Tailored Closet.
HOW DO I KNOW WHICH FRANCHISE IS BEST FOR ME?
The right franchisor will see what makes you a promising candidate and, in turn, will do everything in their power to express what makes their brand unique and better than the competition. Every franchise organization has a set of values it operates under as well as a unique culture. Do they match up well? Will you struggle to act in accordance with the franchisor's values? Will you be working with like-minded people?
LEARN ABOUT THE TAILORED CLOSET FRANCHISE
The Tailored Closet focuses on organizing homeowners' living spaces in ways that are functional, aesthetically appealing, and built to last. The closet segment of the industry is one of the fastest growing as people are spending more time at home and recognizing the many benefits of a well-organized home.
The Tailored Closet was recently ranked on Entrepreneur's Hottest Franchise Trends list. Serving a combination of residential and commercial clients, The Tailored Closet allows you to be your own boss while benefiting from the support and stability of a leading brand.
Fill out this form to start a conversation about franchising with The Tailored Closet.