Home Organization Business: How to Start & What to Know Before You Begin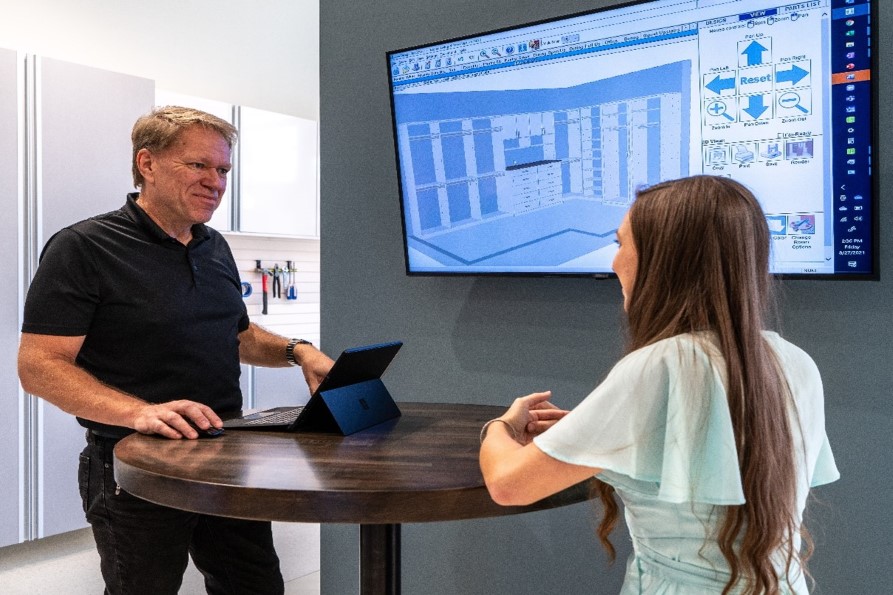 Interested in starting a home organization business? They can be quite profitable. Learn how to begin and what you need to know before you do.
THE APPEAL OF AN ORGANIZED HOME
Not everyone is naturally organized. In fact, many people's inability or lack of time it takes to keep their homes orderly and clutter-free are what help make a home organization business such a promising venture. As a small business owner, you will work with individuals in their homes, which can be a very personally and professionally fulfilling opportunity. As you use your skills to help others get their spaces in order, this type of business will also allow you to work from home, set your own hours, and build your network in a recession-resistant industry.
We have all been spending more time at home as a result of the COVID pandemic, and many of us choose to remain there even as lockdowns have lifted, shifting toward permanent work-from-home scenarios. As a result, the need for both organized workspaces and uncluttered closets, pantries, and garages has become a greater priority. The demand for home organization products and services has never been higher, with the market expected to hit a CAGR of 4.7% between now and 2029.
WHERE TO BEGIN?
You don't need any specific training or certifications to start a home organization business, but it may help you remain competitive. At the very least, you should identify what sets you apart from the competition in the broad and varied home services industry, particularly if you are going it alone. Without the established reputation and network access of a franchise, it may take you longer to connect with prospective clients and build your business.
Will you focus on custom closets for clients who can never find the sweater they're looking for? Will you build organized kitchen pantries for families with various food restrictions, or assist empty nesters with downsizing? The more specific you can get with your business plan, the better. Clients typically know what they're looking for, so they will find you as long as you have a clear directive and market your services accordingly.
Whether you choose to start an independent business or partner with an established whole home organization franchise like The Tailored Closet, your business plan should clearly define your strengths, goals, and financials. Luckily, the startup costs of a home organization business are minimal. If you partner with a franchise, the startup and ongoing costs will be laid out for you in the franchise disclosure document (FDD) as well as provide you with a wealth of other information about the benefits and history of the particular brand.
As a franchisee, you will also benefit from comprehensive training and ongoing support with everything from market analysis to operational guidelines, branded advertising materials and other proprietary tools that have made the company a success.
THE TAILORED CLOSET: THERE'S NO PLACE LIKE HOME
The Tailored Closet has been in the business of home organization since 2006 and consistently ranks on Entrepreneur's Franchise 500 list, which recognizes brands for their commitment to excellence, innovation, and superior opportunities for prospective franchisees. As the largest whole home organization franchise in North America, The Tailored Closet supports franchise owners across nearly 200 territories and connects with clients who have come to expect nothing but the best from our brand.
The Tailored Closet provides a scalable franchise opportunity with low overhead, a proven business model, an industry-leading support team, and both professional and personal fulfillment for the organizationally inclined.
Learn more about starting your own home organization franchise with The Tailored Closet, get started today.