Any Successful Home Organizing Business Requires These 6 Skills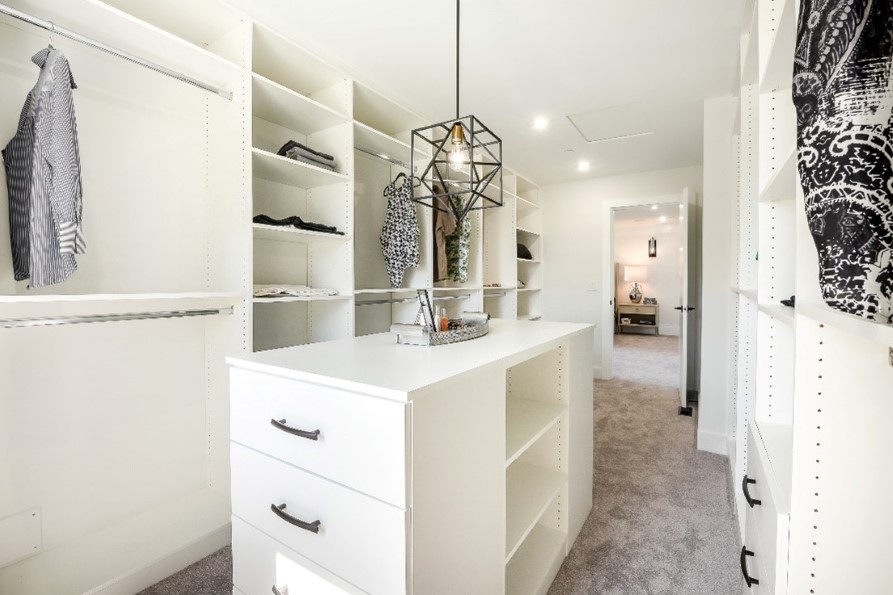 Are you looking to start your own home organizing business? For your interior organization business to be successful, you'll need to master a few managerial skills. Get an in-depth look at what experience and expertise you need and how franchising can support you.
#1: Have an Entrepreneurial Spirit
Do you consider yourself a leader who enjoys pioneering new business ventures and projects? If so, you likely have an entrepreneurial spirit. Entrepreneurs are pioneers who use innovative techniques to bring their business ideas to life. If you want to see success in your home organization business, you'll need to be a leader who can delegate, hire the appropriate staff, and make decisions that are in your business' best interest.
Partnering with a franchise can lighten the load for several business owners looking to enter the home organizing business industry. Working with a franchise gives you the support you need by providing access to a proven business model, allowing you to take out the guesswork of creating your business plan. In addition, most franchises do the marketing for you so you can channel your focus on the day-to-day operations of your business.
#2: Be a Problem Solver
Running a successful home organization business requires you to be a problem solver. Understanding why your services are in high demand will help you cater to your clients' needs. More people are working from home than ever before, and they are looking to organize and remodel their living spaces to accommodate their new workstations. While some people work from home, others believe remodeling their current dwelling place is more affordable than relocating.
Studies show that Americans spend over 1.1 billion dollars in the home improvement industry, which is projected to grow over the next decade. Understanding the effect economic and social changes have on home organization trends will make it easier for you to leverage your problem-solving capabilities into a successful business venture.
#3: Outsource the Hard Stuff
Running a business and keeping up with home organization trends requires you to wear many hats. You'll need to outsource the hard stuff to perform your leadership role effectively. Great business owners know to narrow their focus to the components they are best at and delegate the rest. The challenge some new entrepreneurs face is finding quality vendors to work with. Unfortunately, if you're new to the home organization industry, you may not have a portfolio of vendors to call.
Working with a dependable franchise makes vetting vendors easier and less time-consuming. Franchisees often have access to many vendors in your area looking for work. Becoming a franchisee gives you access to quality designers, installers, and manufacturers with a proven track record. Outsourcing the hard stuff will help take your business to the next level.
#4: Follow a Proven Business Model
How good are you at following directions? Operating a home organizing business with minimal knowledge about the industry can be difficult without the proper guidance. Collaborating with a franchise for your next business venture allows you to optimize a proven business model. More prominent companies remain in business despite decades of economic turbulence and the evolving spending habits of new consumers. They often have a tried-and-true plan that has been perfected to sustain their operations and increase revenue for several years. If you're new to the world of home organization businesses, it's in your best interest to partner with a franchise with a proven track record.
Franchises like The Tailored Closet are the poster child for home organization businesses with a proven track record. Franchisees who partner with The Tailored Closet can access a business model that provides 3D visuals for business owners to show their clients before construction begins. In addition, The Tailored Closet does industry research to stay ahead of home organization trends and align with consumer needs. Franchises continuously perfect their business models so their franchisees can succeed in their industry with minimal prior knowledge.
#5: Leverage Commercial Opportunities
Once you master the basics, you'll seek opportunities to grow your business. In addition to organizing home storage spaces, you'll want to branch out to commercial clients. Companies seek professional help to improve their office spaces. Business owners are willing to invest in organization and remodeling services to create an updated and polished work environment. Studies show that employees who work in a clean and organized environment are 15% more productive than those in cluttered workspaces. Business owners understand the positive correlation between organization and productivity. They are willing to pay top dollar to improve productivity to strengthen their bottom line.
Leveraging commercial opportunities is also beneficial because it allows you to diversify your client portfolio. Every great business owner knows to work with a variety of clients for their business to stay afloat during economic changes. In addition to the variety commercial clients bring to your portfolio, they are often very lucrative clients. Commercial buildings traditionally have larger storage and office spaces, giving you a larger profit margin.
#6: Get the Benefits of Working With The Tailored Closet
Several successful home organizing businesses franchise with The Tailored Closet. We prioritize our franchisees' needs and provide them with the resources to be successful in the home service industry. Franchise business owners can give their customers top-of-the-line service with proprietary 3D software and CRM systems that give clients a visual of the finished product before work begins. Franchisees will feel secure knowing that we offer a three-week training program that helps garner your success. In addition, with The Tailored Closet, you'll have access to a lead-generating local area marketing tool kit to make finding potential customers easier.
Learn More About The Tailored Closet
Allow The Tailored Closet to invest in you with unbeatable resources that help you excel. Inquire now for more details on you can begin your entrepreneurial journey.