How to Finance a Franchise: Exploring Your Options and How to Qualify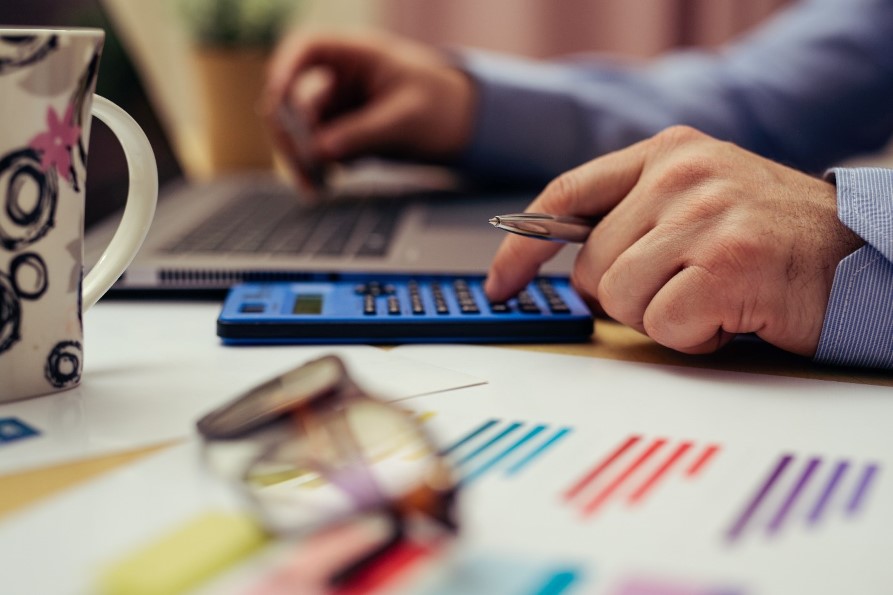 Buying a franchise is a significant investment, but potential franchisees who may lack personal capital should not feel discouraged to achieve their dreams. Learn how to finance a franchise, including how to qualify for a franchise, how much to put down, and what franchise loans are available to you.
FRANCHISE FUNDING BASICS
Franchise financing is how franchisees pay for franchise fees and other business startup expenses. Most investors cannot cover the full startup amount on their own and must utilize a combination of methods to pay all costs. Still, lenders generally require some personal funds upfront, including around 10-30% of the total investment in cash.
The most important investment you make as a new franchisee is your time and dedication. There are many options to assist with the financial component to help you get your business up and running.
FRANCHISE FUNDING OPTIONS
Prospective franchisees have a range of options available to them to help finance business costs, even if a combination of sources may be necessary to achieve ownership. Some options include:
Personal assets: Savings accounts, severance packages from previous employers and home equity and retirement savings plans are sometimes used to help finance a franchise. Leveraging personal assets, however, can jeopardize financial security in the future if you find yourself over-extended.
Rollovers as Business Startups (ROBS): ROBS are a method of withdrawing money from a 401(k) or other retirement savings accounts to fund a new business without incurring penalties. Although completely legal, this approach may attract closer scrutinization from the IRS, so you must be sure that everything is done to the letter of the law.
Commercial bank loans: Prospective franchisees can apply for a commercial business loan with the bank of their choice. Bear in mind that approval typically requires a good credit rating and a detailed business plan in order to even qualify.
Small Business Association (SBA) Loans: Prospective franchise owners can use this type of loan for purchasing real estate, fixed assets, working capital, and even refinancing existing debts up to $5 million. Because the federal government backs a portion of SBA loans, the interest rates and repayment terms are typically more favorable than commercial bank loans.
Alternative lenders: These may be an option if you are unable to secure a commercial or SBA loan. While the approval process is faster and less stringent than that of traditional lenders, the interest rates will likely be higher and the repayment periods shorter.
Friends, family, & crowdfunding: For those who lack capital or have less than stellar credit, borrowing from friends and family may be an option. Just be mindful of personal and professional boundaries; it is advised to set clear terms and contracts that are fair to both parties. With crowdfunding, investors will expect to receive early access to products and services, shares in the company, and other perks in exchange for their investment.
Franchisor financing: Some franchisors offer partial financing directly through the parent company, but more commonly, they partner with 3rd party preferred lenders who are familiar with the brand and willing to administer loans to qualified candidates.
QUALIFYING FOR FINANCING
When researching how to finance a franchise, you'll find that prospective franchisees must generally possess a positive net worth, or at least more assets than debts, to qualify for financing. Franchisors may also require a minimum amount of liquid assets to cover startup costs, operating expenses, and other financial obligations as the business gets off the ground.
Regardless of where your loan comes from, there are a few steps you should take to be sufficiently prepared.
Speak with the franchisor
Know your credit score and history
Create business plan
Verify SBA eligibility
Secure down payment
Determine collateral
Apply with multiple lenders
INVEST IN YOUR FUTURE WITH THE TAILORED CLOSET
All businesses, whether high or low-cost franchise opportunities like The Tailored Closet, require money to get started. When embarking on a new business adventure, it's important that you determine the right brand to partner with that affords you the greatest chance to succeed and supports you when and where needed.
The right franchisor will be willing to collaborate with you to establish an investment plan that is mutually beneficial and manageable for all parties involved. With the added benefit of being a leader in the recession-resistant home services industry, the total investment to own a Tailored Closet franchise is $179,220 with up to $44,000 in-house financing offered to qualified candidates.
As the largest whole home organization franchise in North America that goes above and beyond for both our customers and franchisees, The Tailored Closet is invested in making sure we all succeed.
To learn more about franchising opportunities with The Tailored Closet, get started today.