How to Start a Handyman Business that Thrives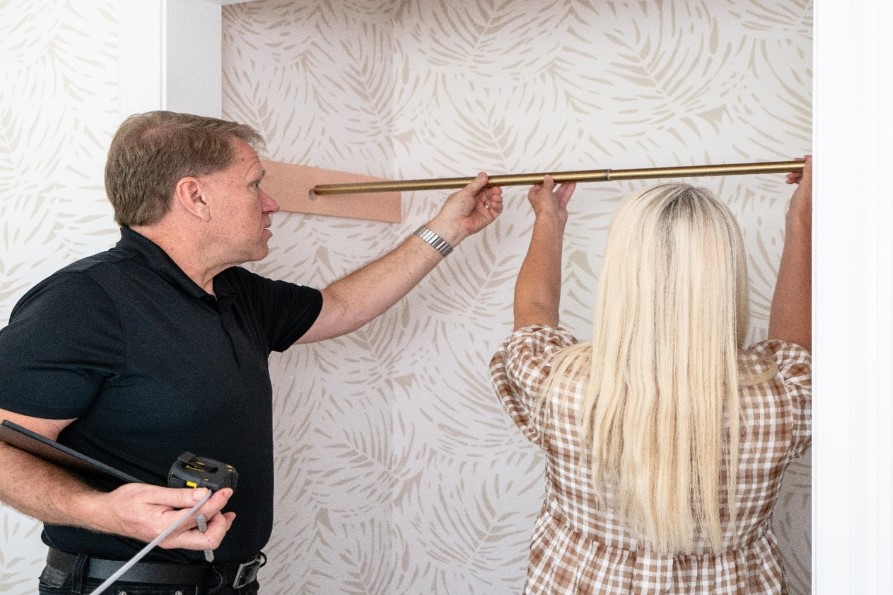 If you're curious on how to start a handyman business, you'll need to be thorough in your planning. Use this step-by-step-guide to help you stay on track.
THE HANDYMAN CAN
The services that you can provide when you start a handyman business are worth their weight in gold for homeowners, renters, and anyone else in need of qualified help. Handyman concepts have benefited from homeowners seeing increased maintenance and improvement needs as they have been spending more time at home in the last few years. Tax credits offered to homeowners have encouraged them to invest in energy-efficient home improvements, and adding to the property value and curb appeal of their homes further incentivizes outsourcing to trusted handyman franchises.
IBISWorld estimates that the U.S. handyman franchise market is currently valued at $4.4 billion, even accounting for some growth during a time that proved prohibitively challenging for other industries. It's an appealing market for those seeking to build their future with a combination of skills, passion, and entrepreneurial spirit. If the industry appeals to you, consider some of the following tips as you navigate how to start a handyman business.
FIND YOUR NICHE
Before you start your handyman business, consider the market. One of the most common mistakes new business owners make is that they don't research whether the services or products they plan to provide will be sought after in their area.
Think about it this way: If you move to a city with a pizza parlor on every block, what is going to make one stand out from the next? Likely, you would be drawn to the business that offers something slightly different or more specific than the other guys. Or you would have heard through word-of-mouth or online reviews that they are the best spot in town.
When you start a handyman business, you don't need to try and do everything; just focus on doing one thing or a few things better than anyone else, such as being an expert in whole home organization product lines including, closets, home offices, Murphy beds, entryways, mudrooms, and pantries.
EXPECT THE UNEXPECTED
Running a successful business on your own means you're going to fill a lot of roles. In addition to doing the actual labor, you'll be an accountant, a bookkeeper, an office manager, and a marketing whiz on a day-to-day basis. If you choose the franchising route, you will be supported in all aspects of your business. The Tailored Closest is the nation's largest whole home organization franchise, which could be a better opportunity than handyman franchise because they train you to run a business specifically in this lucrative niche.
GET INSURED
Business insurance is essential for all handyman service providers, no matter where you operate. Not only does it help protect you from claims involving accidents and property damage, but it will cover any work-related injuries or illnesses incurred by you or your staff.
ESTIMATE YOUR EXPENSES
When starting any new business, it's important that you bear in mind how much money will be needed to sustain the endeavor, particularly during its early days. If you want to capitalize on your funds and be your own boss while benefitting from the support, structure, and strength of a known brand, instead of considering handyman franchising, Tailored Closest might be the right fit for you. Tailored Closest has many differentiators that set us apart.
WRITE YOUR BUSINESS PLAN
Mapping out a plan for your handyman business, or any business, doesn't have to be an overwhelming process. Once you have identified a few key factors and goals, with a little creativity, it basically writes itself. While there is no set length for a business plan, keep in mind that it's best to keep it concise and engaging while relaying as much information as possible to demonstrate your vision.
You want to accentuate the positives while acknowledging any challenges your business may encounter and how you will address them along the way. A huge benefit of owning your business as a Tailored Closest franchisee is the fact that a lot of the research and legwork has already been done for you.
FIND THE PERFECT FIT WITH THE TAILORED CLOSET
If you're trying to find your niche while figuring out how to start your handyman business, consider partnering with a brand that is already an industry leader in the home organization niche. The Tailored Closest is the nation's largest whole home organization franchise, with over 200 franchised territories across North America, and is ranked on Entrepreneur's Franchise 500® list for its outstanding financial strength, stability, and brand power. As part of the Home Franchise Concepts family of brands, The Tailored Closest franchisees are part of a consortium that includes other winning home services brands such as Budget Blinds, Concrete Craft, and Kitchen Tune-Up.
Whether you are an experienced handyman seeking to become your own boss or a motivated entrepreneur ready to join a thriving market, The Tailored Closest can help you realize your dreams of business ownership.
To learn more about building your business with The Tailored Closest, we invite you to fill out this form to start a conversation.