Interior Design Franchise: Pros, Cons, and Related Industries to Consider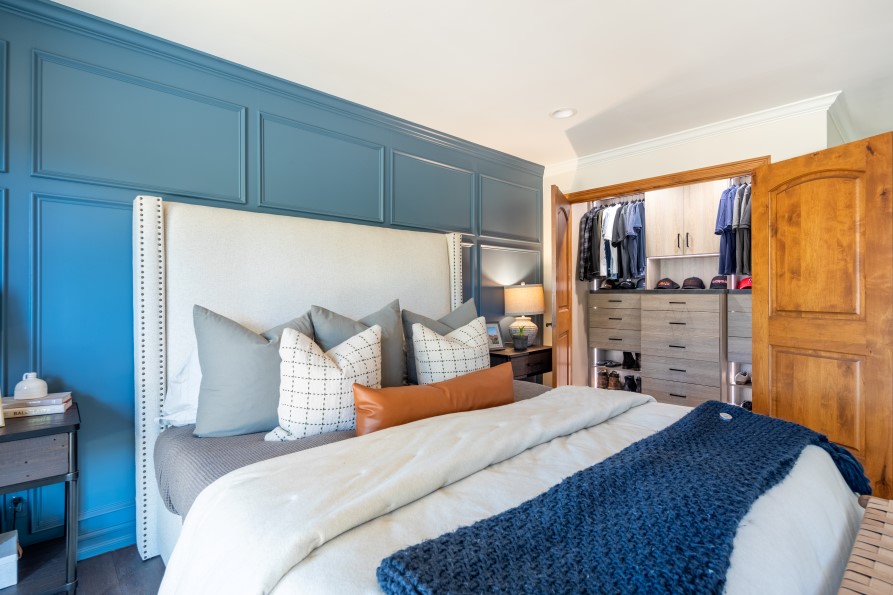 Interested in owning an interior design franchise? Learn some pros and cons of investing in interior design, as well as some related business opportunities to consider.
Unleash Your Creative Possibilities
If you're searching for a future in a high-demand industry with flexibility and low overhead, an interior design franchise may be the right choice. An interior design business allows you to unleash your creative prowess and help people transform their homes into sanctuaries where they live, work, and play.
The outlook for the interior design industry is strong. The market size jumped 4.8% over the last five years and hit $26 billion in 2022, according to IBISWorld. The surge in telecommuting and hybrid work schedules has made folks reconsider their home designs. As of early 2023, Stanford University found that 13% of full-time employees now work remotely, while 28% follow a hybrid schedule. This shift has led to some interesting changes: dining rooms are becoming offices, spare bedrooms are transforming into workout spaces, and patios are getting enclosed to add more room.
At the same time, banishing clutter is becoming a priority. The uncertainty of the past few years is taking a toll on mental health. People are turning to self-care to banish burnout and find inner peace. Nearly one out of every five Americans suffers from a mental health condition, according to Mental Health America. Inspired by self-help gurus like Maria Kondo and Instagram influencers such as Laura Cattano, people are tidying up their homes to discover tranquility and improve their mental well-being.
Are you curious to see if interior design is the right path for you? The Tailored Closet is here to lend a hand. We'll help you weigh the pros and cons so you can make an informed decision that suits your lifestyle and financial goals.
PROS
Creativity and self-expression:

Running an interior design business allows you to express your creativity and design skills. You'll have the freedom to work on diverse projects and transform spaces into aesthetically pleasing and functional environments.



Flexibility and independence:

As a business owner, you can set your schedule, choose your clients, and work on projects that align with your vision and expertise. You have control over the direction and growth of your business.



Variety of work:

Interior design encompasses a wide range of projects, including residential, commercial, hospitality, and retail spaces. This variety provides multiple revenue streams and allows you to work on different types of projects.



High demand:

There is a constant demand for interior design services, as people and businesses seek to create appealing and comfortable spaces. With the right marketing and networking, you can build a solid client base and maintain a steady stream of projects.



Potential for high profitability:

Interior design services can be lucrative, especially for experienced designers with a strong reputation.
CONS
Interior design is a competitive industry and building a strong reputation can be challenging. Many interior designers also experience seasonal fluctuations leading to periods of feast and famine, but attention to cash flow management can help maintain stability. Juggling multiple projects simultaneously and meeting tight deadlines requires focusing on time management so you don't get overextended.
Investing in a home services franchise can alleviate some of the hurdles to launching an interior design business. Franchising offers access to a recognized brand with a solid reputation. You get a proven business model with the systems in place to tackle multiple jobs at one time and the training you need to manage back-office administrative tasks.
Having access to existing vendors can cut costs. Relying on the best practices of other owners in the system can eliminate issues that may creep up in day-to-day operations. Look for home design franchises also provide ample marketing support and lead generation to help build a reputation in your local community and differentiate yourself from the competition.
Franchise with The Tailored Closet
Get started launching a successful interior design franchise by partnering with The Tailored Closet. We focus on custom closet systems and innovative storage solutions. We help clients maximize their space and create an organized environment that suits their lifestyles. From walk-in closets and reach-in closets to pantry systems and home office setups, we offer a comprehensive range of options to cater to diverse customer requirements. Our franchise is an exciting opportunity for aspiring entrepreneurs to make their mark in the interior design world.
Starting a business from scratch can be daunting, but we provide comprehensive training and ongoing support to help you navigate the industry successfully. From marketing strategies to operational guidance, we offer the tools and resources needed to establish and grow a thriving interior design business.
Startup costs for The Tailored Closet range from $155,220 to $268,675. We also offer up to $44,000 of in-house financing for qualified candidates. Before you open for business, you'll attend more than 106 hours of in-person, virtual, and online training to ensure you're ready to serve customers. Each of our franchise owners receives an exclusive, protected territory with at least 100,00 households.
Learn More About The Tailored Closet
Take your vision to the next level! Inquire now to learn more about partnering with The Tailored Closet to launch an interior design business in your area.