Is a Franchise a Good Investment? 7 Questions to Ask Before Investing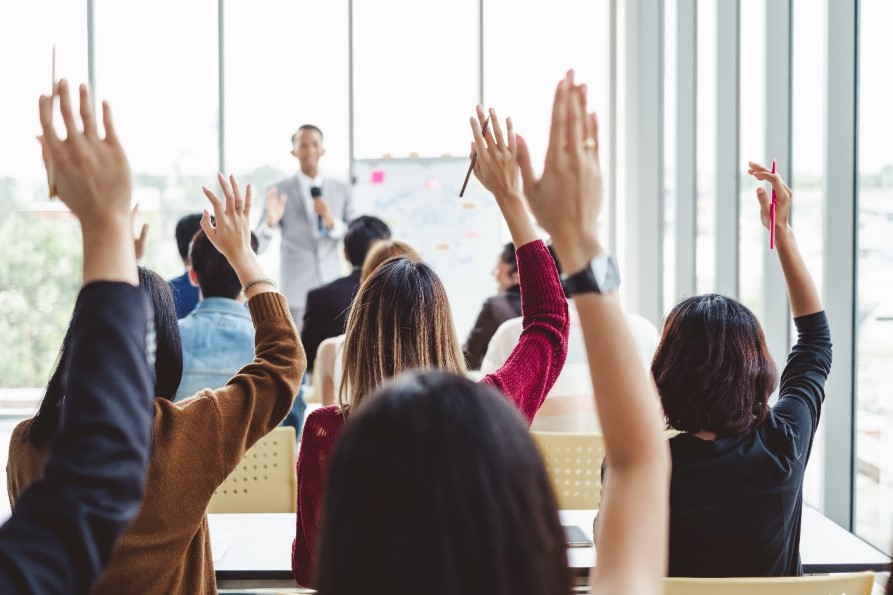 Is a franchise a good investment? The Tailored Closet can help you learn some franchise statistics and what to expect when you own a franchise. Then, you can make an informed decision.
Franchise Industry Stats
If you're asking yourself "Is a franchise a good investment?", start by taking a look at the franchise industry. There are more than 792,000 franchises in the United States. In 2022, franchises were forecast to generate $826.6 billion in sales, up 4.9% from 2021, according to the International Franchise Association. Franchises cover a wide swath of industries and low-investment opportunities are out there.
Franchisees are starting their own businesses to find financial freedom and be their own boss. Nearly 65% of franchise owners want to be in charge of their paycheck and 54% are dissatisfied with corporate America, according to Guidant Financial. Nearly 50% of franchisees are from Generation X and 23% of franchisees are women, the Guidant survey revealed.
Franchising allows businesses to grow their brands and gives entrepreneurs an opportunity to own a turnkey business with proprietary systems, training, and support. Having a peer network of fellow business owners helps eliminate guesswork and allows new owners to reap the rewards of the best practices of experienced entrepreneurs.
Ask the Right Questions
Is a franchise a good investment? Franchising is not a one-size-fits-all solution. It's important to do your research and understand the factors that go into owning a franchise before making a decision. To ensure you're prepared to tackle franchising, it's important to ask the right questions as you explore opportunities.
What is the total initial investment?

The initial investment includes initial franchise fees, ongoing royalty charges, and any other expenses associated with operating the franchise. Details of startup costs are itemized in the brand's Franchise Disclosure Document (FDD), filed with the Federal Trade Commission. The FDD can provide important insights and financial projections of some of the brand's top-performing locations.

What are the franchisor's initial and ongoing training and support programs?

One of the advantages of franchising is the training and support each franchise provides to its owners. But, the scope of training varies widely depending on the brand. Companies with a strong presence in the franchise community and multiple brands in their lineup typically have robust training programs. The franchise you choose should offer both in-person and virtual training. Field training and ongoing support are also important tools to help ensure your business stays on track.

What are the franchisor's requirements for site selection and lease negotiation?

Picking the franchise business model that achieves your financial and lifestyle goals is an important step to achieving your dreams. A home-based or mobile business offers a low-cost franchise with flexibility and work-life balance. If you excel at managing teams, a retail storefront may be a good fit. Once you determine the type of business model you want to pursue, learn the franchisor's requirements for site selection and find out how they support you on your real estate hunt.

What are the franchisor's marketing and advertising programs and what fees are associated with them?

Franchises typically pool marketing efforts to deliver results on a national scale. Having support for online and local marketing is important for new entrepreneurs and can help alleviate startup stress as you build a loyal customer base.

What is the length of the franchise agreement and what are the terms for termination and renewal?

An important step in business ownership is to determine your exit strategy. Many business owners may want to build a legacy for their children to take over when they want to retire. Having a solid understanding of the specific terms of the deal can help as you map out your long-term goals.

Are there any territorial restrictions, and how many other franchises are already operating in the area you are considering?

One of the benefits of franchising is having a protected territory to help limit competition. It's important to determine if the target area of your business is available. Understanding how many households are in your territory can give you an idea of the number of potential customers.

Can you speak with current and former franchisees to get their perspective on the franchise system and their experience with the franchisor?

Validating the business with existing franchisees will help give you an idea of the parent company's values and the relationship it has with its team. They can also share best practices to help streamline your launch.
Home Organization Franchise Solution
Is a franchise a good investment? Partnering with The Tailored Closet can help you achieve your financial and lifestyle goals. We are part of the Home Franchise Concepts family of brands and are the franchise leader in whole home organization and custom solutions to decrease clutter and enable customers to turn their homes into showplaces. We provide custom closets, and home organization systems for playrooms, mudrooms, hobby rooms, and more. Our local owners come to the homes or businesses of customers to determine their needs and provide online design mockups to help paint a picture of the results.
"We chose The Tailored Closet after looking at several other franchises," said Johan Fogelberg, a franchisee in Charlotte, North Carolina. "When you go through the training, they take you through everything. Sales, design, installation – everything. So you don't need to be an expert in any of these areas to be successful in this business."
We offer a turnkey business in the lucrative home services industry. For an initial investment of $179,220, owners gain access to our proprietary business model, with the guidance and support of an industry leader. Home Franchise Concepts franchises nine brands including Budget Blinds, Concrete Craft, AdvantaClean, Premier Garage, Aussie Pet Mobile, Two Maids, Kitchen Tune-Up, and Bath Tune-Up.
Learn More About The Tailored Closet
Our franchise advisors can answer all of your questions about franchising and partnering with The Tailored Closet. Contact us to learn more about starting a home services business with The Tailored Closet.