Six Types of Business Owners: Deciding Your Path to Success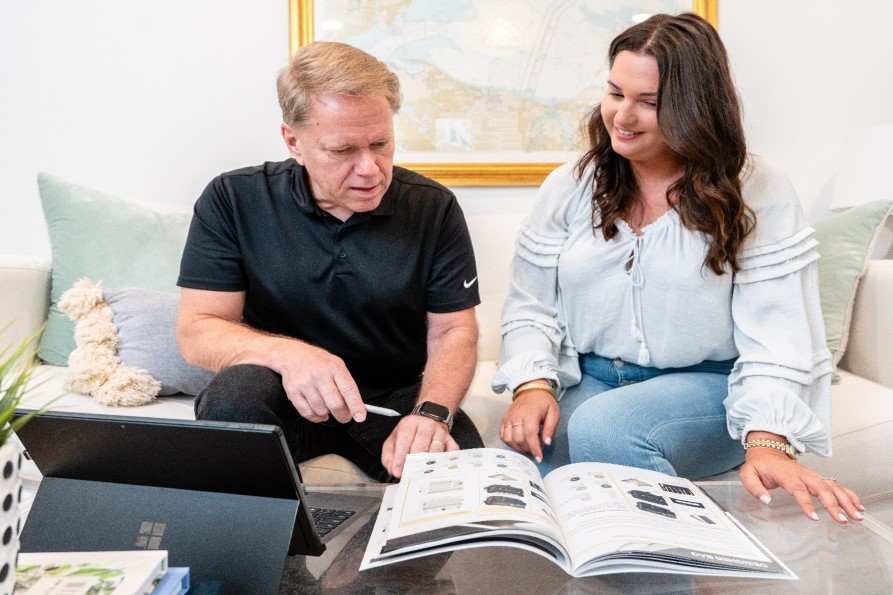 So, you're ready to own a business. That's a great goal to have. However, you may be wondering which avenue to business ownership you should take. There are quite a few ways to become a business owner and choosing the right way for you depends on your previous business experience and goals. Learn about the various paths to owning a business and the different types of business ownership within the industry you choose to pursue. Then, make an informed decision about how to achieve your goal.
SELF-EMPLOYMENT BUSINESS OPPORTUNITIES
If you're considering becoming a self-employed business owner, know that there are various types of businesses you could start. However, some of the more common types of business owners are those who own the following.
Sole proprietorship: This type of business is simple to start and a good way of testing out a business concept before starting a company more formally as a corporation. As the owner of a sole proprietorship, your personal holdings are not kept separate from your business assets. Therefore, you can be held responsible for any debt accumulated from your business. Sole proprietorships, as indicated by their name, are owned by only one person, and cannot be registered as any other type of company.
Partnership: This type of business is ideal for those who are looking to go into business with multiple partners. There are actually two different types of partnerships: limited partnerships (LP) and limited liability partnerships (LLP). LPs give one partner unlimited liability, while those with limited liability only have partial say over the business. With LLPs, all partners have limited liability and therefore the same amount of control over the business.
Limited liability company (LLC): Similar in structure to a partnership, LLCs do allow for personal and business assets to be kept separately. Members of an LLC are able to take home income without having to pay high corporate taxes. However, they are considered self-employed business owners and therefore are required to pay self-employment taxes to Medicare and Social Security. Note that LLCs can vary by state. If a partner leaves the business or a new partner joins, you may have to re-register with your state to account for any membership changes.
Keep in mind that when you become a self-employed business owner, you have to handle everything. From marketing your business to billing for your services, you are responsible for all business related activities. Even if you hire a small staff to help you, you're still liable for their work as their boss. If starting a business is definitely something you want to do but you're not sure you're ready to do it all by yourself, you may want to consider investing in a franchise.
FRANCHISE BUSINESS OPPORTUNITIES
Another way to own a business is to become a franchisee. These individuals own their business, but they have the backing of an experienced business partner, or the franchisor. These types of business owners pay ongoing fees to the franchisor in exchange for use of the company's proprietary business model, comprehensive training and support, marketing and advertising initiatives, and national brand name recognition.
Within franchising, there are a few different investment options for you to explore. The type of franchise you choose will depend on your level of involvement, your investment budget, and your goals as a business owner. There are mainly three types of franchise opportunities.
Owner/operator: One of the more common types of franchises, owner/operator businesses are very hands-on. As the owner, you'll be expected to put work into your business just about every day. You'll still have a staff to help you run the business efficiently, but these types of business owners are very involved with daily responsibilities.
Semi-absentee: More of a middle-of-the-road opportunity, semi-absentee franchises don't require as much work as an owner/operator business, but you'll need to check in regularly with your manager to help with any situations that arise. These do involve some hours from the owner, but most day-to-day tasks are handled by your manager and team.
Absentee: Designed to be lower maintenance, this type of business is more of a passive income opportunity. You may need to put in a limited number of hours each week or month to make sure things are running smoothly, but this type of franchise is primarily hands-off. You'll have a dedicated team managing the daily operations.
As you research different franchise opportunities, it's important to thoroughly review each brand's Franchise Disclosure Document (FDD) and talk to current franchisees in each system. The FDD contains pertinent information about the franchisor and what their expectations are of you as a franchisee. Also, existing franchisees will be able to tell you in detail what it's like to run the business every day. Is the opportunity truly absentee? How much time do they really put in to make the business work? These are things franchisees can easily tell you.
SELF-EMPLOYED VS. FRANCHISE BUSINESS OWNERSHIP: WHICH IS BEST?
The way in which you start your business entirely depends on what you're most comfortable with. If you're someone who is ready to take on the challenge of independently starting a business from scratch, then a self-employed business is what's probably best for you. If you're someone who wants a bit of guidance through the process of opening their own business, then franchising is a great investment opportunity. Understand that when you join a franchise, you are required to follow a system. If you consider yourself a bit of a "free spirit," then franchising may not work for you.
The self-employed vs. franchise business owner debate will look different for every entrepreneur. Take time to assess what your personal and business goals are. If you're interested in diversifying your income streams as you start to plan your retirement from corporate America, a semi-absentee or absentee franchise may be the right investment for you. If more time with family is important to you, a business opportunity with flexible hours will likely be a better fit.
THE TAILORED CLOSET: A LUCRATIVE HOME IMPROVEMENT FRANCHISE
As you research business opportunities, you'll likely see many within the home services industry. This multi-billion dollar market has been growing year-over-year and is likely to reach a value of $500 billion by 2026. What makes The Tailored Closet your ideal next investment is our proven track record, intensive training program, and our award-winning business model. Our franchisees are able to take advantage of a scalable business opportunity with and ongoing support through the life of their business. . Plus, our franchise owners are awarded a protected territory of at least 100,000 homeowners.
To start a The Tailored Closet franchise, investors can expect to spend about $180,000 on initial fees and working capital. However, our brand is listed on the SBA directory as an approved franchise and we do offer up to $44,000 of in-house financing to qualified candidates. Ask a Tailored Closet franchise advisor for details.
Take control of your financial future. Explore owning a franchise with The Tailored Closet.