How to Find a Veteran-Friendly Franchise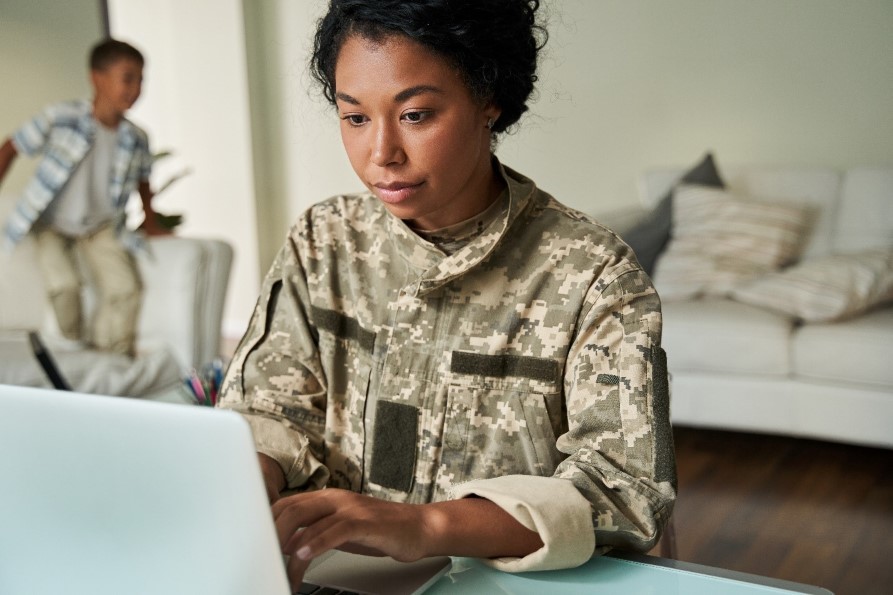 Veterans make great business owners, and franchising is an opportunity to have support as you get started. Learn what veteran-friendly franchise options are available and why they make great investments.
Skilled Leaders
During their service, veterans learn numerous skills that translate to business ownership. Starting at basic training, veterans learn to multi-task, manage teams, and follow procedures. They endure high-stress situations and develop self-discipline throughout their tenure in the military. Veterans push themselves to the limit and learn problem-solving skills. It instills confidence and the ability to make informed decisions. Whether undergoing intensive training or navigating one of the world's hotspots, veterans learn to make sacrifices to preserve democracy and support their comrades.
After spending time in the military, veterans are proud and optimistic for the future, but it can be challenging to find a new purpose and sense of identity. Many veterans struggle with mental illness and physical handicaps associated with their time in the service. Business ownership can be a great opportunity for veterans to pursue a new career path.
Designed for Entrepreneurship
If you think veterans share many of the characteristics of entrepreneurs, you're correct! Entrepreneurs are goal-oriented, ambitious leaders who are motivated to achieve success. After spending time in the military following orders, many veterans want to chart a new course. They want to be in charge of their destiny and financial future.
Entrepreneurship is an ideal fit. There are approximately 2 million veteran-owned businesses across the country, according to the U.S. Small Business Administration. They generate $1.3 trillion in sales annually and provide 5.3 million people with jobs.
A New Path for Veterans
As part of the transition to civilian life, veterans interested in business ownership turn to franchising. Franchising allows you to take charge of your career with less risk and the training you need to find a path forward. For an initial investment, franchise owners get the proprietary systems, guidance, and support of a proven business model. It's less risky than starting a business from scratch, and numerous business models focus on flexibility and work/life balance. Veterans account for only 7% of the U.S. population, but they make up 14% of all franchisees, according to VetFRAN.
The franchise industry offers veteran franchise opportunities in a wide variety of industries starting under $10,000. Be sure to establish your financial and lifestyle goals before you start your search. Franchises provide training, which allows you to focus on finding a business model that meets your needs. Pick the right franchise by determining if you want to tackle inventory, manage employees, or launch a storefront.
One of the benefits of franchising is training. Franchisees do not need experience in an industry to succeed. Every franchisee undergoes in-depth training and education to prepare them for their new venture. Popular veteran-friendly franchises include home repair and organization, eldercare, car maintenance and repair, home inspection services, and junk hauling. But veterans aren't limited to these opportunities. An average of 250 new franchise brands debut in the U.S. each year, including numerous mobile or work-from-home options.
Plus, there are many discount opportunities for veterans. You can learn more about veteran-friendly franchises by visiting VetFRAN. VetFRAN is a non-profit organization that provides resources and helps veterans and franchisors connect. Franchises typically offer valuable discounts to veteran entrepreneurs. Get more details on discounts on VetFRAN's website.
The Tailored Closet: A Veteran-Friendly Choice
The Tailored Closet is a veteran-friendly franchise opportunity focused on growth and flexibility. We're a whole home organization and storage solution and we outsource manufacturing to reduce operating costs. Our in-depth training provides owners with everything they need to know about product, sales and marketing, design, and installation.
The Tailored Closet is part of the Home Franchise Concepts family of brands, a franchise leader in the home services industry with more than 2,400 locations operating under nine brands, including Aussie Pet Mobile, Bath Tune-Up, Kitchen Tune-Up, Budget Blinds, Concrete Craft, PremierGarage, Two Maids, and AdvantaClean.
It's our goal to provide significant financial incentives to allow veterans to transition into the civilian workforce successfully. At The Tailored Closet, we offer a veteran franchise discount of 15% on initial franchise fees to qualifying veterans. We also offer in-house financing to help you get started as an entrepreneur.
If you're interested in a veteran-friendly, flexible franchise opportunity, inquire now to learn more about launching a garage organization and flooring business in your local community.