What are the Benefits of Owning a Franchise Service Business?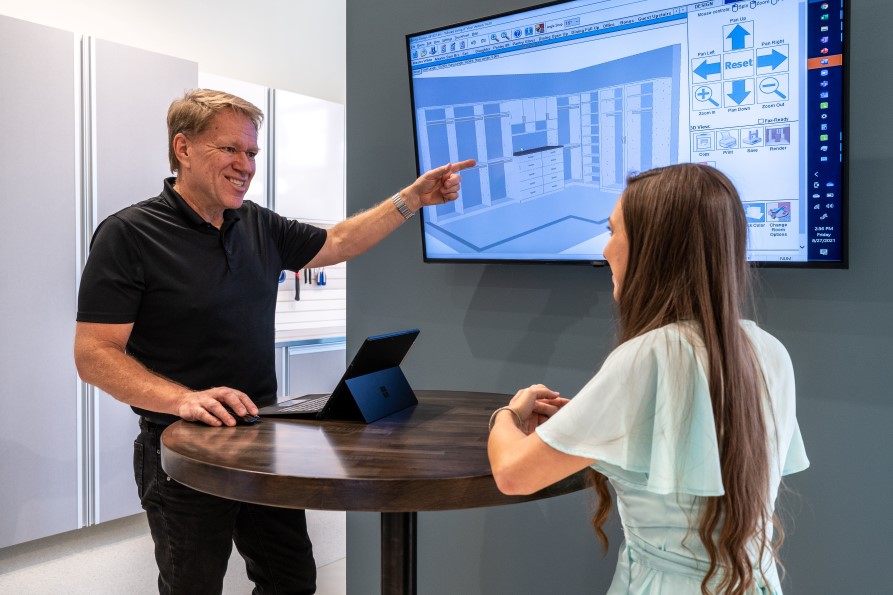 Thinking about opening a franchise, but not sure what type? We weigh the pros and cons of opening a service franchise vs. a product franchise.
SELLING A SERVICE VS. SELLING A PRODUCT
A franchise service business, or any service business the U.S. Chamber of Commerce says, is built more on relationships than anything. As the business owner, you will customize your services as needed while building trust and mutual respect with your customers. Your service might be a one-time offering, or it could be a regular service offered on a subscription basis.
"Generally speaking, service businesses are less expensive to operate than product businesses because there's no inventory, and the physical location of a service-based business is often irrelevant (though, this will vary based on the type of service offered)," the Chamber writes. "The pricing for service businesses, however, can vary greatly depending on various factors, including the specific industry, the experience of those operating the business and the amount of time it takes to complete the service."
When marketing products for a business, the approach is different. There's generally less customization, although some is possible. The product you sell will be something tangible your customer can see or touch, and if they're unsatisfied, they can usually return or exchange the product.
You'll need a physical space to store your product, if not more space to sell it, and you'll need to have a tight grip on the supply chain to make sure you don't run out.
It is still true, however, that customer relationships matter in a product-based business.
LOWER OVERHEAD COSTS WITH A FRANCHISE SERVICE BUSINESS
One of the biggest advantages you'll find in running a service business is that you generally don't have to spend as much money on real estate to interact with your customers. Even if your service is product-based, such as the design and organization solutions offered and installed by The Tailored Closet, you still won't have to rent an expensive storefront as you would in a straightforward product-based business. We do require warehouse/office rental, but our overhead expenses remain low.
SUPPLY CHAIN ISSUES
Remember when we thought continuing COVID was going to be the worst of 2021, and then a barge got stuck in the Suez Canal? A few hundred thousand dominoes later and the whole country was dealing with empty grocery shelves and an appalling lack of the top Christmas toy. Supply chain issues hit us like never before, and if you were a product-based business, you likely suffered.
What didn't suffer was the service industry. There were no massage therapists stuck on barges, no decorators or house painters. The people who earn their living based on services were able to strap on their masks and keep working. And while it's true The Tailored Closet has a great product line, the heart of our business is how we serve our customers.
WHY THE TAILORED CLOSET IS A GREAT CHOICE FOR 2022
We are in a booming market segment. Home improvement is an industry that managed to thrive even after the onset of the pandemic, unlike many others.
At The Tailored Closet, we set ourselves apart through our exceptional white-glove, lifetime-warranty installation service. Customer satisfaction is our No. 1 priority and because of this, our customers keep coming back and recommending us to friends and family thanks to our custom storage and flooring solutions in their closets, pantries, home offices, laundry rooms and more.
Global revenue in the home remodeling industry can expect continued growth and is predicted to reach $500 billion by 2026. With the aging housing stock in the U.S. – over 50% of American homes were built before 1980, and some 61% of homeowners are choosing remodeling/renovation over relocation – the demand will only rise.
FRANCHISE WITH THE TAILORED CLOSET
The Tailored Closet is a preeminent home organization franchise, giving investors the opportunity to partner with a brand that is world renowned for specializing in excellence.
To learn more about why The Tailored Closet is the best franchising investment for you, take the next steps.