Work from Home Franchises: How a Home-Based Business Works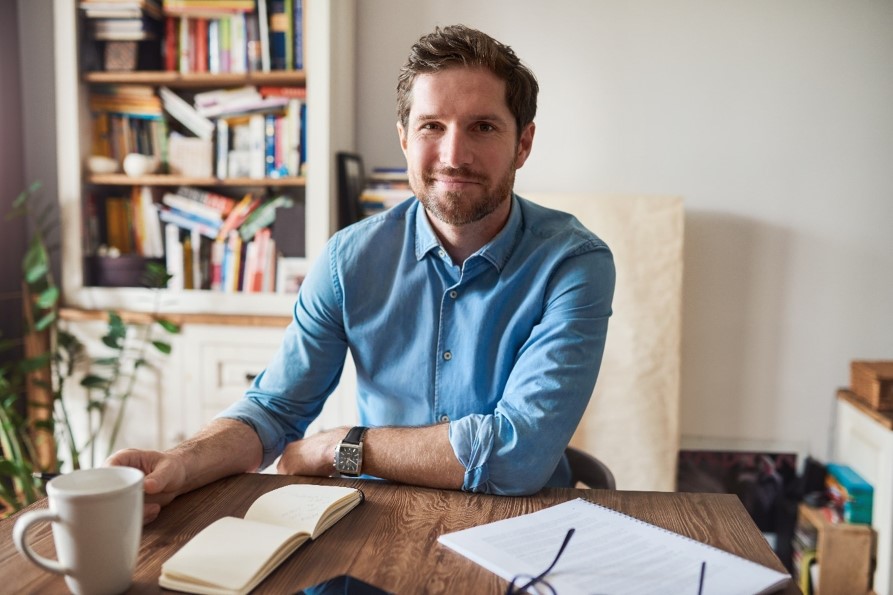 You're thinking about investing in a franchise, but you're not sure you want to commit to a physical storefront or office space. You're in luck! There are plenty of opportunities to own a work-from-home franchise. But before you research specific options available to you, understand the advantages and disadvantages of home-based businesses and how these franchise models work.
What is a Work-From-Home Franchise?
Just as it sounds, this type of business opportunity allows entrepreneurs to benefit from working with an established franchise right from the comfort of their home office. Like any other franchise investment, you will be expected to follow the brand's guidelines for operating your business and adhering to specific branding and marketing standards.
However, a reputable franchisor will provide you with a proven business model, marketing materials, and ongoing training and support in exchange for your initial franchise fee and ongoing royalty fees.
Types of Investment Options
Owning a work-from-home franchise can be a valuable and rewarding home-based business opportunity. Fortunately, there are a wide variety of franchise opportunities to choose from, including:
Online tutoring and test preparation: Have extensive knowledge of a particular subject? Use what you know to your advantage! Through use of an established video conference platform, you can help others learn.
Business coaching and consulting services: Help other entrepreneurs like yourself set and achieve their business goals. Similar to online tutoring, you can provide these services through the use of Zoom or other conference call platforms.
Cleaning services: While these types of services will need to be completed in your client's home or commercial space, all administrative tasks can be handled at home, reducing the need for an out-of-home office.
Personal shopping and styling services: In the age of online shopping and retail, it's easy to help others update their wardrobe without walking from store to store.
Social media and digital marketing services: Consider yourself a creative person? Look into curating ads, copy, and social posts for small businesses who may not have the man power in-house to do it themselves.
Technology and IT services: Help clients set up or troubleshoot any technology issues either over the phone or online.
You will find that while many home-based business opportunities can be run out of your home, that doesn't necessarily mean all of the work happens within your home. If you're someone who likes to meet and interact with others in person, you can still do that with the right work-from-home franchise.
So, What are the Pros and Cons?
Like all things, there are benefits and drawbacks to owning a home-based franchise. One of the biggest advantages to starting a home-based business is the reduced startup costs. Since there isn't a need for a physical storefront or office space to run your business from, you can save a significant amount of money on rent, utilities, and other expenses. Leaving you without the same heavy startup costs that many brick-and-mortar businesses have.
Common with most business opportunities, but especially work-from-home franchises, you'll have a lot more freedom with your schedule. As the owner, you'll set your own hours and will have the ability to work around other commitments, such as childcare or caregiving. This can make it easier to balance work and personal responsibilities and can lead to a better work-life balance overall.
However, it's important to keep in mind that home-based business aren't allowed everywhere. For example, if you're renting your home, you may need to get permission from your landlord before starting your venture. And even if your landlord does allow for you to run your business from your rental property, it could still pose issues for clients to get to you for meetings. You'll want to make sure there's ample parking, and that you're easy to get to.
While working from home gives you more flexibility in your schedule, it can also be difficult to separate your work and personal life. Not having the ability to leave work at the door can throw off your work-life balance and you may find yourself spending too much or not enough time on your business.
It's also important to take into account your personality type. If you're someone who enjoys regular human interaction, a home-based business opportunity may not work for you. With this type of business it can be more challenging to network and build relationships with other business owners.
The Tailored Closet: Another Franchise Investment Option
Not sure a work-from-home franchise is the best investment opportunity for you? We understand and encourage you to consider something a little different. At The Tailored Closet, we offer a lucrative business opportunity within the booming home services industry. The market has been experiencing year-over-year growth and is projected to reach a value of $500 billion by 2026 – making now an ideal time to invest.
We're a prominent source for home organization solutions and use highly-sought after products and services to help our clients achieve whole home organization custom-fit to their needs. Our brand is proudly part of the Home Franchise Concepts family of brands. We're backed by an industry giant with years of experience, top-notch training and support, and a proven business model.
Interested candidates will be invited to explore our franchise process, and can expect to invest approximately $180,000 to get their The Tailored Closet franchise started. Our brand also offers in-house financing up to $44,000 for franchisees to use toward their initial startup costs.
To learn more about our franchise opportunity, fill out this form, and one of our franchise advisors will contact you soon.