5 Franchise Questions to Ask before Buying a Franchise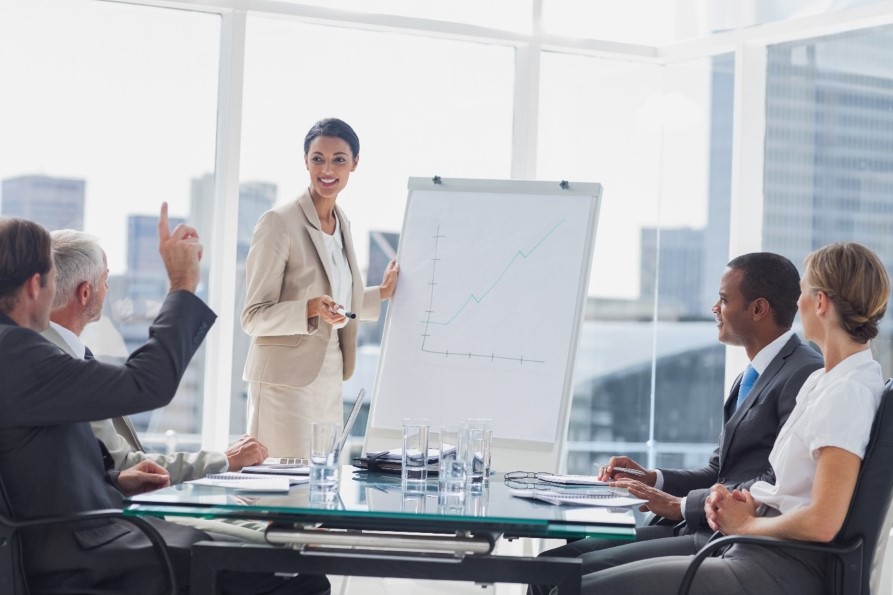 Evaluating franchise opportunities? Here are 5 of the most important franchise questions you need to ask potential franchisors to make sure you choose a smart investment.
WHAT IS MY INITIAL INVESTMENT AND WHAT DOES IT PAY FOR?
One of the foremost franchise questions on every prospective owner's mind is: How much is this going to cost me? The industry you decide on and the franchise model you choose will greatly affect the cost of opening your new business. Whether you're looking at food service, education, or home improvement, it's important to understand how market variables will affect your initial investment when you're buying into a franchise.
Startup costs should include the franchise fee, marketing fees, training, any startup equipment, buildout costs and other things you'll need to launch your business, depending on the franchise and level of investment. With The Tailored Closet, your initial franchise fees will be $74,950, and you'll need approximately $109,520 in working capital for tools, equipment, marketing and more.
WHAT CAN I EXPECT IN RETURN ON MY INVESTMENT?
It's reasonable to assume that buying into a franchise should provide a return for both the money and the work invested in the business, so calculations are much more complicated than they would be with a passive investment. And the expected return is likely to be much higher. You want to see your hard work pay off.
One of the best ways to determine a franchise's potential profitability is by analyzing Item 19 of the Franchise Disclosure Document, which outlines the business' financial performance for the past year as reported by franchisees. Company-owned outlets are also sometimes included. Item 19 is an optional disclosure under the Federal Trade Commission. Keep in mind that a franchisor cannot predict earnings or net profit, since each franchisee is an independent operator and both reporting methods and the types of expenses taken will vary. Speaking with other franchisees is a good way to gain a fuller sense of the kind of return on investment they have experienced in the past.
DO I NEED PREVIOUS EXPERIENCE TO SUCCEED?
The best franchisors care less about your industry background and more about whether you possess an entrepreneurial spirit, a passion for quality products and customer service, and a willingness to learn.
You could choose to start a business independently, but you would miss out on the expertise, recognition, and extended network built into a winning franchise.
You should receive support from your franchisor in a range of crucial areas including training, products and methodology, marketing assistance, and ongoing operational support. With The Tailored Closet, you will enjoy the freedom to be your own boss, and you will benefit from the strength of a world-class franchise.
WHAT TYPE OF TRAINING AND ONGOING SUPPORT CAN I EXPECT?
As one of the greatest benefits of buying a franchise, proper training in that system is essential to your success as a franchisee. This includes not only operational training, but also instruction on how to hire and train employees, financial management, and how to attract and retain customers.
Every Tailored Closet franchisee gets intensive franchise training, both through classroom and hands-on learning. Our expert training staff provides highly personalized and informative training from immersive product knowledge to the consultative sales process to financial management and more. You'll also learn how to use our proprietary design software and how to follow The Tailored Closet franchise model to successfully run your business.
WHAT TERRITORIES ARE AVAILABLE?
Where do you want to open? In your neighborhood? Across town? Generally, connections to the local community are a plus in building a successful business, from knowing your customers to hiring employees. Many franchisors also strongly encourage franchisees to become involved in their communities to build goodwill and brand awareness. Each Tailored Closet exclusive territory size is a minimum of 100,000 households, and we review each area with you to ascertain that the territory demographics meet our viability standards.
TURN TO THE TAILORED CLOSET WITH ALL YOUR FRANCHISING QUESTIONS
The Tailored Closet has evolved and adapted over the years to become the preeminent provider of custom home organization solutions. It's a lucrative business to become a part of, especially when backed by a trusted franchise system known for supporting and promoting its owners. As the largest home organization franchise in the U.S. and Canada with over 200 franchised territories, we have expanded our potential to apply to homeowners' every organizational need, from closets to offices, pantries, Murphy beds, and more. Get all your frequently asked questions answered here.
Even if you have no prior experience in the home services industry, The Tailored Closet provides the foundation to help you fully utilize your skills and passions to take your business to the next level.
To learn more about franchising opportunities with The Tailored Closet, take the next steps.