How to Become a Closet Organizer: For Entrepreneurs Who Love Home Organization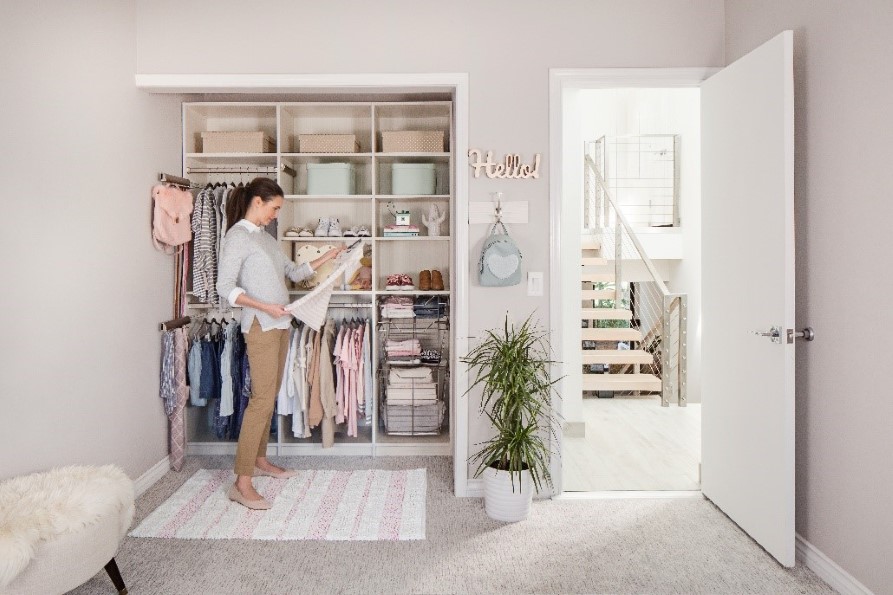 There are many avenues for the person interested in how to become a closet organizer. Learn about the home organization industry and what it takes to own a franchise.
Clearing the Clutter
Clutter is easy to accumulate. At first, it's just a pair of shoes under the coffee table or junk mail piled on the kitchen counter. Soon, leftovers are lining the refrigerator shelves, clothing litters the closet floor, and backpacks appear indiscriminately in every room. Nearly 33% of Americans who rent self-storage units rely on them to cope with overflow clutter, according to a survey of 16,900 people conducted by StorageCafe.
If you welcome the challenge of banishing clutter, a future in home organization may be a smart option. Closet organizers help people get back valuable time in their busy lives. They're natural leaders who harness their creative spirit and share their knowledge and skills to rescue harried homeowners.
Closet organizers are passionate about home organization because it reduces stress and improves the mental health of their customers. The act of cleaning and organizing gives people a sense of control over their environments. Research conducted by Sabine Kastner, a psychology professor at Princeton University, revealed clutter inhibits the brain's ability to focus. Another study from Indiana University found a correlation between clean homes and higher levels of physical fitness.
People are reaching out for assistance to declutter, maximize space, and improve the aesthetics of their closets. The home organization industry is thriving as advances in technology and workplace trends allow people to spend more time on the home front. The global home organization products market size was valued at $12 billion in 2022 and is projected to reach $15.9 billion by 2030, according to Research and Markets.
Tailored for You
Partnering with an established brand can help you build a future as a closet organizer. The Tailored Closet is a franchise leader in home organization and provides solutions to help banish clutter and organize homes and businesses. By relying on proprietary 3D design tools and unique product channels, we offer customers a wide range of options for their closets. Our award-winning business model features a national lead-generating program to streamline customer acquisition.
For an initial investment of $155,220 to $268,675, including an initial fee of $74,950, our franchise partners receive the tools and training they need to run a successful home organization business. We offer up to $44,000 of in-house financing to qualified candidates. To help answer your questions before buying a franchise, here are a few of the perks you get when you partner with The Tailored Closet.
We provide three weeks of classroom learning and hands-on training at our Experience Center in Dallas, followed up by one year of business coaching by an outside CPA firm.

Multiple revenue streams.

We started out organizing closets and expanded our services to reduce clutter in craft rooms, mudrooms, home offices, laundry rooms, and pantries. We even help make rooms attractive for overnight guests by installing custom Murphy beds. Our business model serves both residential and commercial businesses.

Shop-from-home customer model.

Our business allows customers to shop from the comfort of their own homes for convenience. Conducting sales visits at customers' homes will allow you to provide people with solutions that meet their needs and upsell additional services.

Ongoing support. The Tailored Closet is part of the Home Franchise Concepts family. Home Franchise Concepts franchises ten brands in the home services industry, including Budget Blinds, Kitchen Tune-Up, and PremierGarage. We have over 30 years of experience helping entrepreneurs run successful businesses in their local communities.
Take the Next Steps
Inquire now to learn more about how to become a closet organizer by partnering with The Tailored Closet. Connect with a franchise advisor from our team!
The number is actually 75K, but I am not sure this give a candidate a frame of reference and may be a restrainer. Let's remove, replace with something else related to protected territory importance, or not.