Storage Franchise Opportunities: Exploring Your Options in Home Storage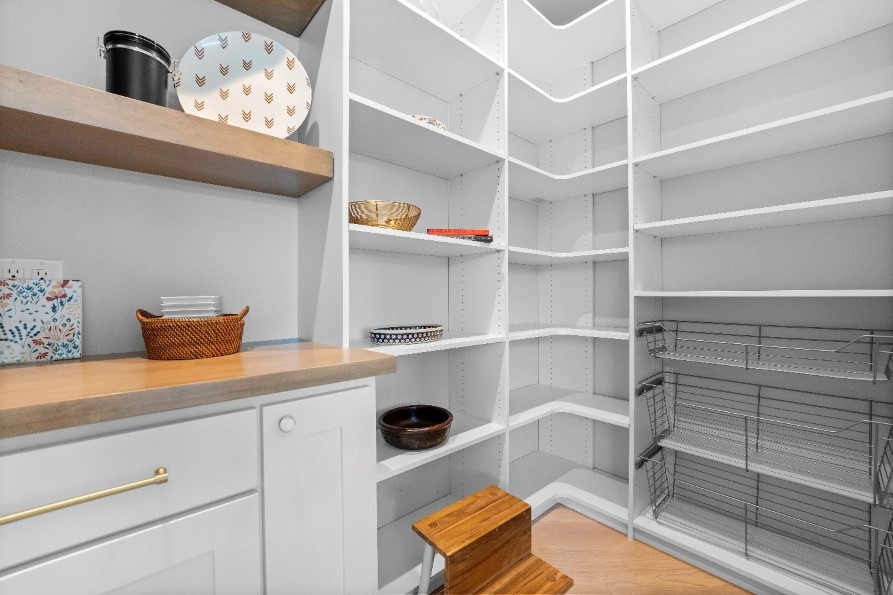 Are you the kind of person who gets a kick out of getting rid of clutter and making spaces cleaner and more functional? Starting a business in home organization or finding storage franchise opportunities might just be your ticket to showcasing your personality and securing your next adventure.

In the world of personality typing, the Enneagram system sorts people into nine different types based on their unique motivations, fears, and behaviors. One of these types, known as Type 1 or "The Perfectionist" (a.k.a. "The Reformer"), is often associated with a strong inclination towards organization. Type 1 individuals thrive on doing things right and maintaining high standards. They tend to be organized, detail-oriented and have a deep sense of responsibility. Their top priority is creating order and structure in their environment, as they're motivated to improve themselves and the world around them.

Does this sound like you? If you're intrigued by the idea of diving into a business that showcases your personality, explore your options in storage franchise opportunities. Compare the costs, work-life balance, and support that come with owning a storage facility, versus running a home storage business.
Unpacking the Storage Franchise Industry
It may surprise you to learn that the number of storage facilities in the U.S. is nearly equal to the number of fast-food restaurants, according to Neighbor. And demand for self-storage continues to rise. The self-storage market is expected to hit $58.26 billion in 2023 and grow to $72.15 billion over the next five years, according to Mordor Intelligence.

A storage franchise is a long-term investment with recurring revenue and low operating costs in a recession-resistant industry. Unlike a retail business, there's minimal inventory management and the opportunity to add ancillary services such as selling packing supplies, providing moving services, or partnering with related businesses like truck rentals. Having the ability to diversify your offerings can increase customer satisfaction.

While a storage franchise provides a reliable method for building wealth, there are some drawbacks. Opening a storage franchise requires a high initial investment that may be out of reach for many aspiring entrepreneurs. Mobile self-storage franchises can require an initial investment ranging from $657,000 to $1.2 million, and a self-storage facility may cost $7 million. Securing an ideal location and construction costs takes time and finding reliable employees can be a struggle. You'll also have to invest in an extensive security system, and tenant issues are inevitable.

If you want to showcase your skills and help improve the lives of people in your community, a home organization franchise offers a better business opportunity and a lower barrier to entry.
Leading the Way in Home Organization
The Tailored Closet is one of the largest home organization franchises in the U.S. and Canada, covering more than 200 territories. Our brand provides an accessible business model for people who have a passion for organization and are interested in owning a service business. We help customers banish clutter and maximize space by organizing closets, home offices, mudrooms, and pantries. We also offer space-saving solutions, such as Murphy beds.

For an initial investment of $155,220, you can market your services to a protected territory of at least 100,000 homeowners. To lower your startup costs, we offer up to $44,000 of in-house financing to qualified candidates. As part of your investment, you'll get the training, tools, and support you need to build a successful business. Our owners rely on proprietary 3D design tools and unique product channels to offer customers a wide range of options for the areas of their homes that collect clutter.

We have the support of parent company Home Franchise Concepts, a home services leader and the franchisor of ten brands, including Budget Blinds, Concrete Craft, and Kitchen Tune-Up.
Learn More About The Tailored Closet
Inquire now to learn more about the benefits of partnering with The Tailored Closet to launch a business that complements your personality type in the lucrative home services industry.