The Container Store Franchise: Why You Can't Own One & What's Better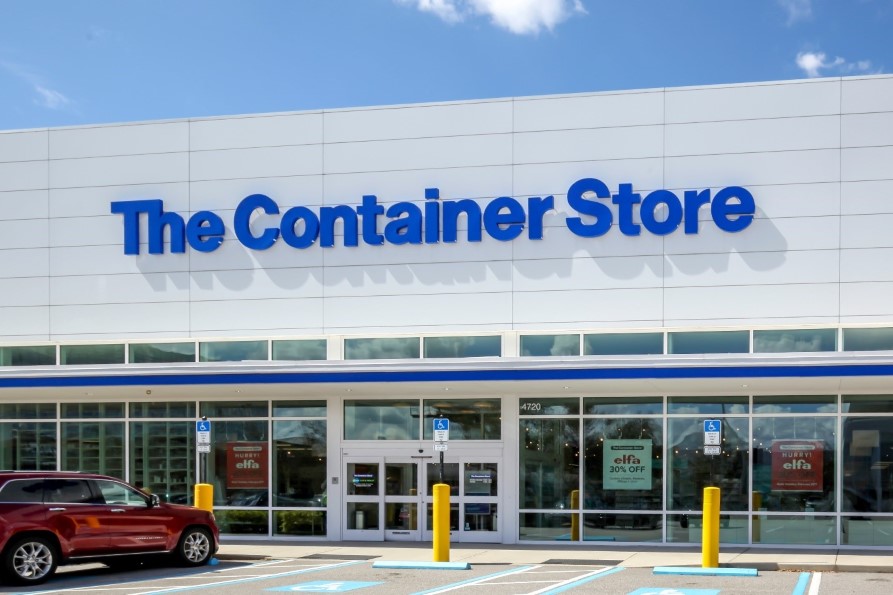 You can't buy a The Container Store franchise. Learn why and what similar types of franchises offer a profitable investment opportunity.
ABOUT THE CONTAINER STORE
The Container Store was founded in 1978 in Dallas and bills itself as the original and leading specialty retailer of storage and organization products in the U.S. As a retailer and storefront brand, they provide a range of multifunctional organization solutions suited to different home and office needs. The brand also features The Container Store Custom Closets.
The Container Store consists of retail stores, a website, and a call center in addition to installation services. The brand presently operates 94 in-person locations, which average approximately 25,000 square feet in total size, 19,000 square feet of which is dedicated to selling space. The Container Store shopping experience is tailored both to customers who step in looking for a small or quick solution, as well as those who require more specialized or extensive assistance. All stores receive merchandise directly from one of two distribution centers. The Container Store has never franchised, nor do they have any plans to do so. Every store is company-owned and operated.
HOME ORGANIZATION TODAY
Seven years ago, the home organization industry was valued at $8.5 billion. Today, that same market is predicted to grow at a rate of 4.7% between now and 2029. What may have been a novel concept for The Container Store back in 1978 has changed over the years. The industry now provides more options for consumers and offers the opportunity for savvy investors to get in on the business of organization. Home organization systems have grown significantly in popularity over the past several years, driven recently in no small part by the COVID-19 pandemic's necessitation of working from home for many people. What was once an aesthetic or minor solution is now a larger necessity for homeowners and workers to get their spaces properly in shape for the long term. People are paying more attention to the ways they live, work, sleep, eat, and generally inhabit their spaces.
There are trending needs for not only more organized homes and offices, but other spaces that are also more functional and intuitively designed. As consumers seek out newer, better solutions, an opportunity has presented itself for franchises that cater to organization and storage needs and can offer something more than the standard big-box fare.
Products and services that were once deemed as nonessential are now seen as very necessary, including home improvement solutions.
GET ORGANIZING WITH THE TAILORED CLOSET
Never mind your dreams of owning a The Container Store franchise. Since 2006, The Tailored Closet has been helping people get organized while providing a lucrative franchising opportunity for qualified candidates. As the largest brand in the industry with 200 franchise territories and stellar customer approval ratings, The Tailored Closet has accumulated many accolades for its leadership as a top home organization franchise.
Previous industry experience is not a prerequisite for becoming a Tailored Closet franchisee. We provide top-tier, hands-on training to educate you on all you need to know to become a successful business owner, including sales training, extensive product education, and installation and marketing support that doesn't stop after you launch. The Tailored Closet's limited inventory business model is also ideal for prospective owners who wish to work from home.
The The Tailored Closet business model lends itself perfectly to franchising, and we welcome new owners with a passion for organization, customer service, and ambition for success to join our brand family. To learn more about franchising opportunities, get started today.