Your Creativity Can Fuel a Successful Franchise Business with The Tailored Closet
If you are creative or love puzzles—how can this fit here?—you may be a natural for owning a Tailored Closet franchise business. You'll be the local expert for helping people live more organized and stress-free lives through innovative storage and organization solutions for every area of their homes.
Master the art of designing closets, pantries, laundry rooms, entertainment centers, entryways, mudrooms, window seats, and built-ins of every kind.
Every project is "made to measure" for each customer's unique space and storage needs.
Transform challenging spaces like attics, lofts, and basements to become functional spaces.
Become the "closet whisperer" for walk-ins, reach-ins, hallway, utility, and the problematic under-stairway closets.
Become the one-stop solution for whole-home organization so your customers can work with only one company–you—for all their home or business needs.
Benefits of being your own boss
Your career and level of success are no longer in someone else's hands. There's no cap to what you can make, and you don't have to worry about layoffs or the company shutting down. You are in control of your work and financial future and can finally achieve the work/life balance you need.
Develop a work calendar that gives you more flexibility for family time, like no late nights, no Sundays, and yes! to vacations, family reunions, and your kids' games.
You set your schedule; how much and when you'll work.
Work with your spouse, kids, and even grandkids; build a legacy business.
Grow your business as big as you want with multiple teams and multiple territories.
If you like the admin part, hire installers and salespeople, or vice versa; hire an office manager and do the sales and hands-on yourself.
No more feeling like you're in a work rut. Every day brings new consultations, new people, and new challenges to keep you energized and excited.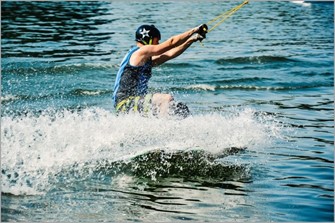 Have more time for things you love to do, but possibly haven't done in a long time
Join a secure, national franchise network
As a Tailored Closet independent franchise owner, you become part of the largest whole-home organization franchise in the U.S. and Canada, backed by parent company, Home Franchise Concepts (HFC). With 25 years of franchising, HFC is one of the largest home services franchisors in North America, and the world's best-selling, direct-to-consumer franchise family in the home improvement industry. The infrastructure and support systems are already in place to help you become as successful as you want to be.
Step into a proven business model.
Target markets are clearly defined; residential and commercial.
You don't have to develop products, in-demand products and services are identified.
A Vendor Alliance of high-quality vendors gets you the best products at the best prices.
HFC Home Office runs national campaigns with 24/7 lead-generating communications.
Coordinating local area marketing materials let you personalize your message.
No experience necessary, you will be fully trained in every aspect of design, installation, and business practices, with ongoing training and support teams for every aspect of running your own business.
Stay on the cutting edge of best business practices
You won't have to fret about getting the best business services and latest technologies to efficiently run your business. HFC Home Office constantly evaluates and monitors for the best support programs for its over 3,400 franchise owners in the system, across several home service brands.
You'll have the latest technologies to work smarter, not harder.
Nationwide digital footprint with Facebook, Pinterest, Instagram, YouTube, and Twitter.
A Home Office Marketing Team helps you with local web pages and social media.
Vetted vendors through Home Office cover all your practical office needs, many with discounted services due to the size and strength of HFC.
Our design software, D'VinciTM, takes the guesswork out of designing by creating a 3D image of what the space will look like, helping clients say yes much faster!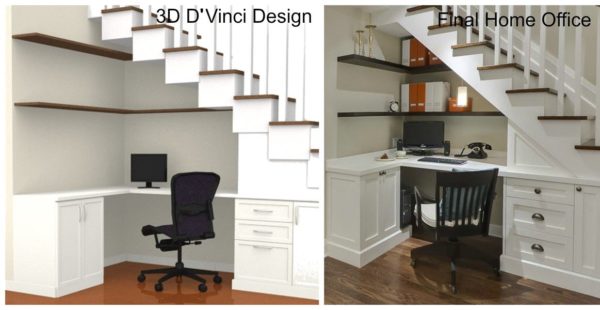 Our 3D design software makes it easy to custom design for any space and to show the customer exactly what they'll get with no surprises
Build a secure future with The Tailored Closet
If being your own boss and controlling your destiny is something that appeals to you, The Tailored Closet may be the answer. It's an established and proven franchise opportunity that could change your world, starting today! Here are some additional facts to consider on your way to career and financial independence.
The Tailored Closet has experienced double-digit growth in sales for the past five years.
The home organization product market is projected to grow to reach $10.3 billion in 2019.
Most recent industry awards for The Tailored Closet (formerly Tailored Living) include: Military Times Magazine's Best For Vets 2018; Franchise Business Review's 2018 Best of the Best: Top 200 Franchises; Entrepreneur's 2018 Franchise 500, ranked #131; and Franchise Times, 2017 ZOR Awards, in top 10 for best franchises to buy in 2017.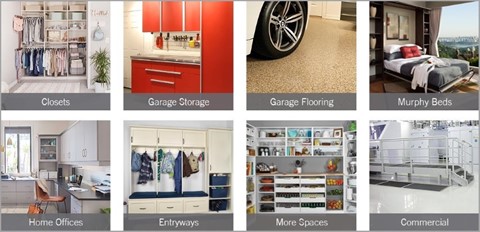 There are even more benefits to franchising with the HFC family of brands. Call 800-420-5374 today to find out more about becoming a Tailored Closet independent franchise owner or go to www.franchise.tailoredcloset.com to dig deeper.
If you're a veteran, check out the available discounts for qualified veterans to become a franchise business owner with HFC.